Bringing color into design is a great way to add personality and a bit of energy to a room. That is particularly welcome in a dining room where you want to stimulate conversation in a comfortable, elegant setting. I can be fearless with color, but not flamboyant. It's critical to balance brighter hues with neutrals and a mix of materials, patterns and textures.  I designed this dining room, below, for a family of six in Shorthills, New Jersey. They love to entertain!
Mix Fabrics for Dazzling Dining
Purples and plums are always sophisticated when paired with gold, silver and a touch of soft white. I started with the strie magenta velvet fabric on the side chairs above. At each end of the table I added more excitement with a geometric pattern on the back of the chairs and subtle, shimmery gold on the front. I echoed the purple in the custom rug, which has waves of soft white pearls floating across its surface.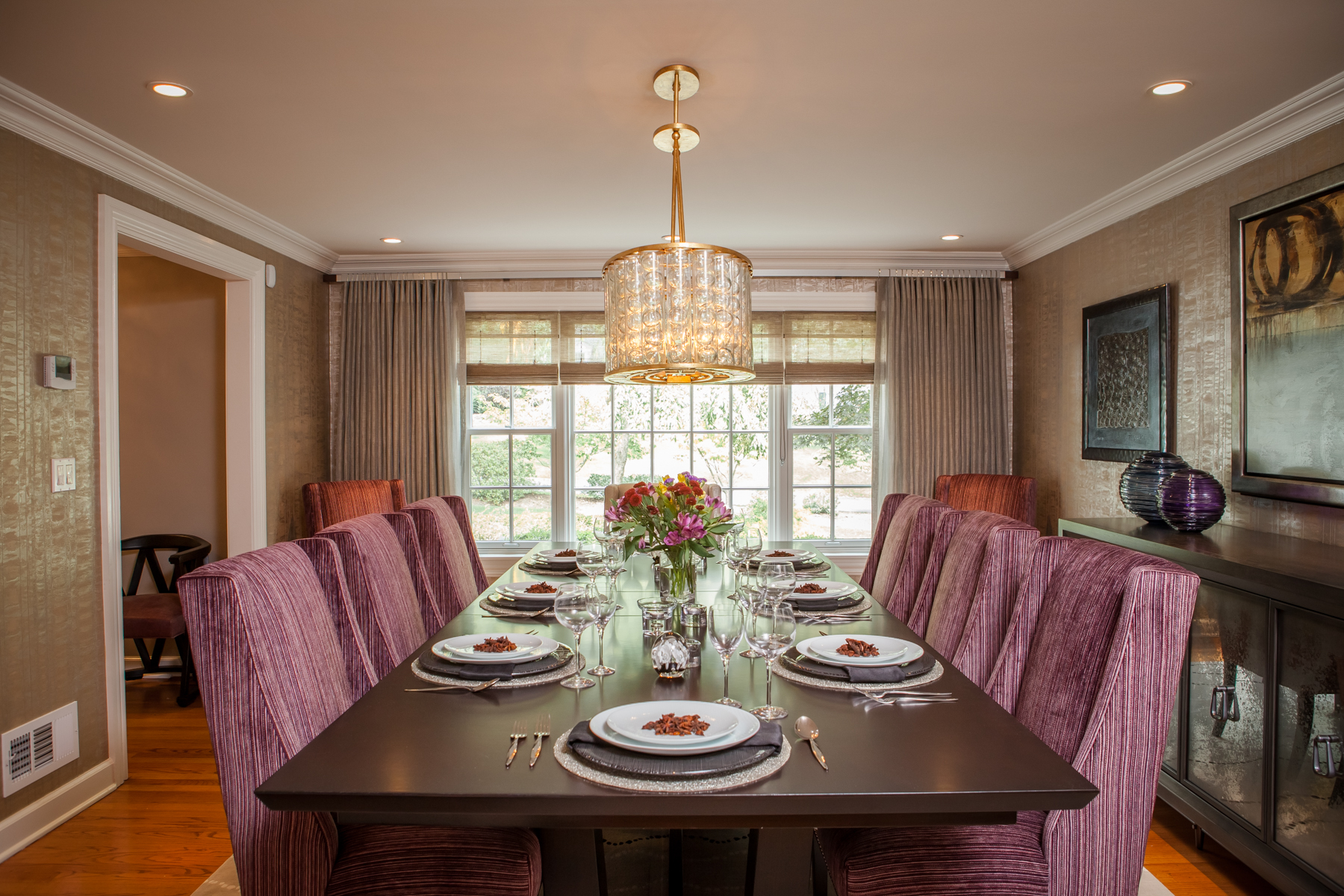 Interesting Wall Covering
An understated gold wall covering with a touch of silver underlay wraps the room in luxurious elegance. It also references the warm brass tone of the chandelier and the wood floor. Interesting walls are so important.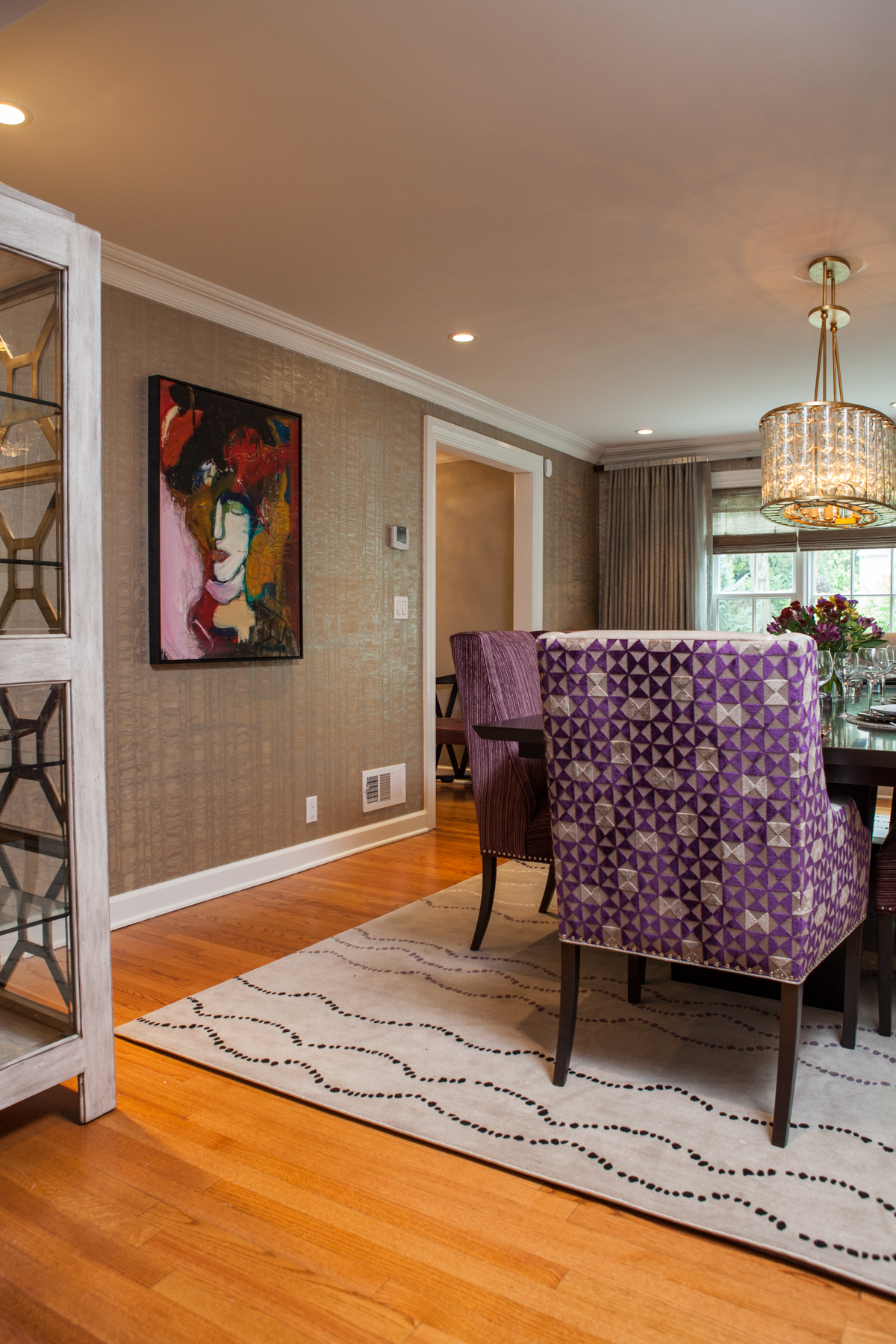 Art-Inspired Palette
The contemporary painting above inspired the color palette, and artwork in general helps spark conversation, too. The neutral toned window treatments anchor the brighter hues.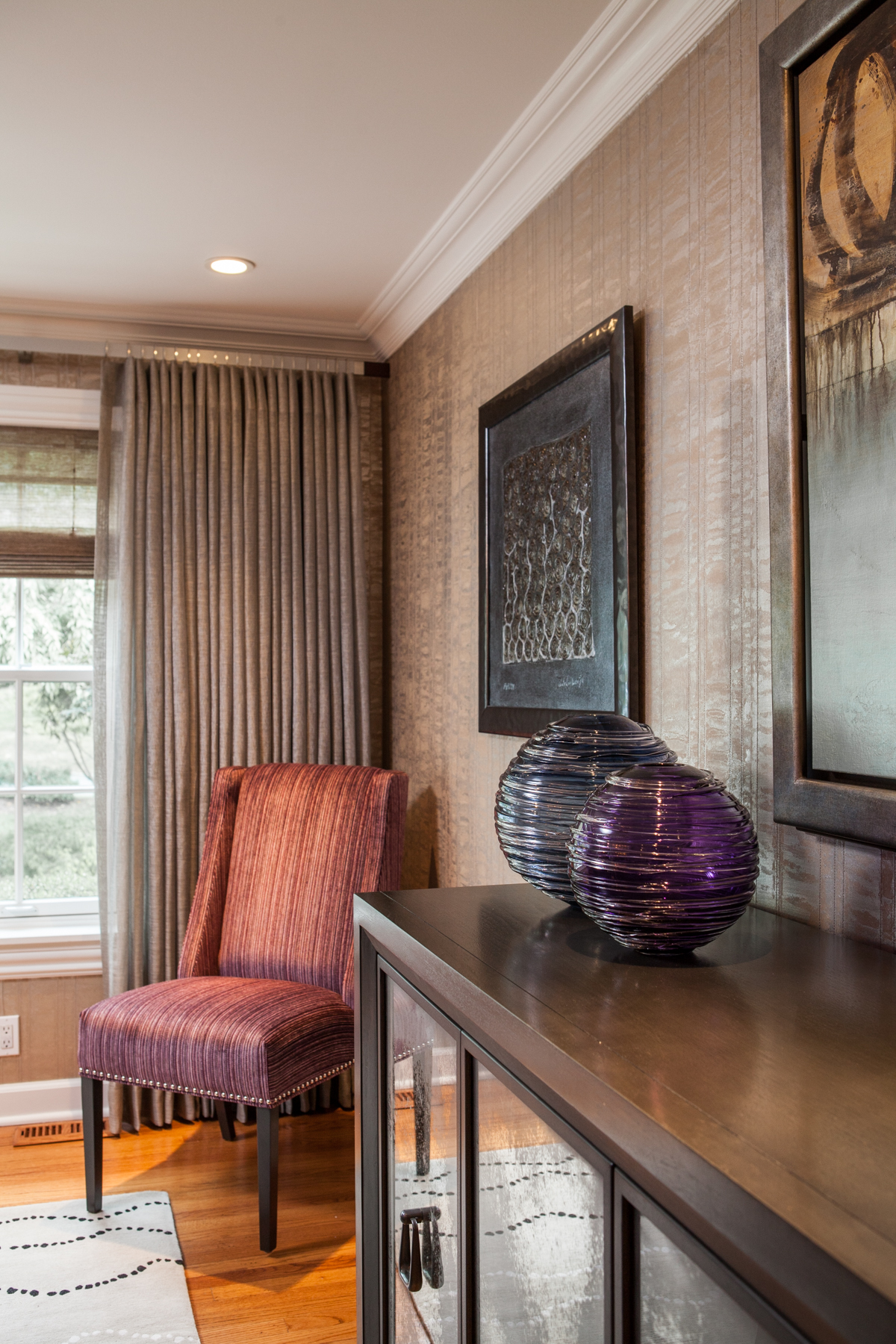 Accessories Matter
On the buffet, blown-glass vessels in purple and smoky gray take their color cues from the dining chairs. They echo the palette while adding an intriguing ribbed texture to the room.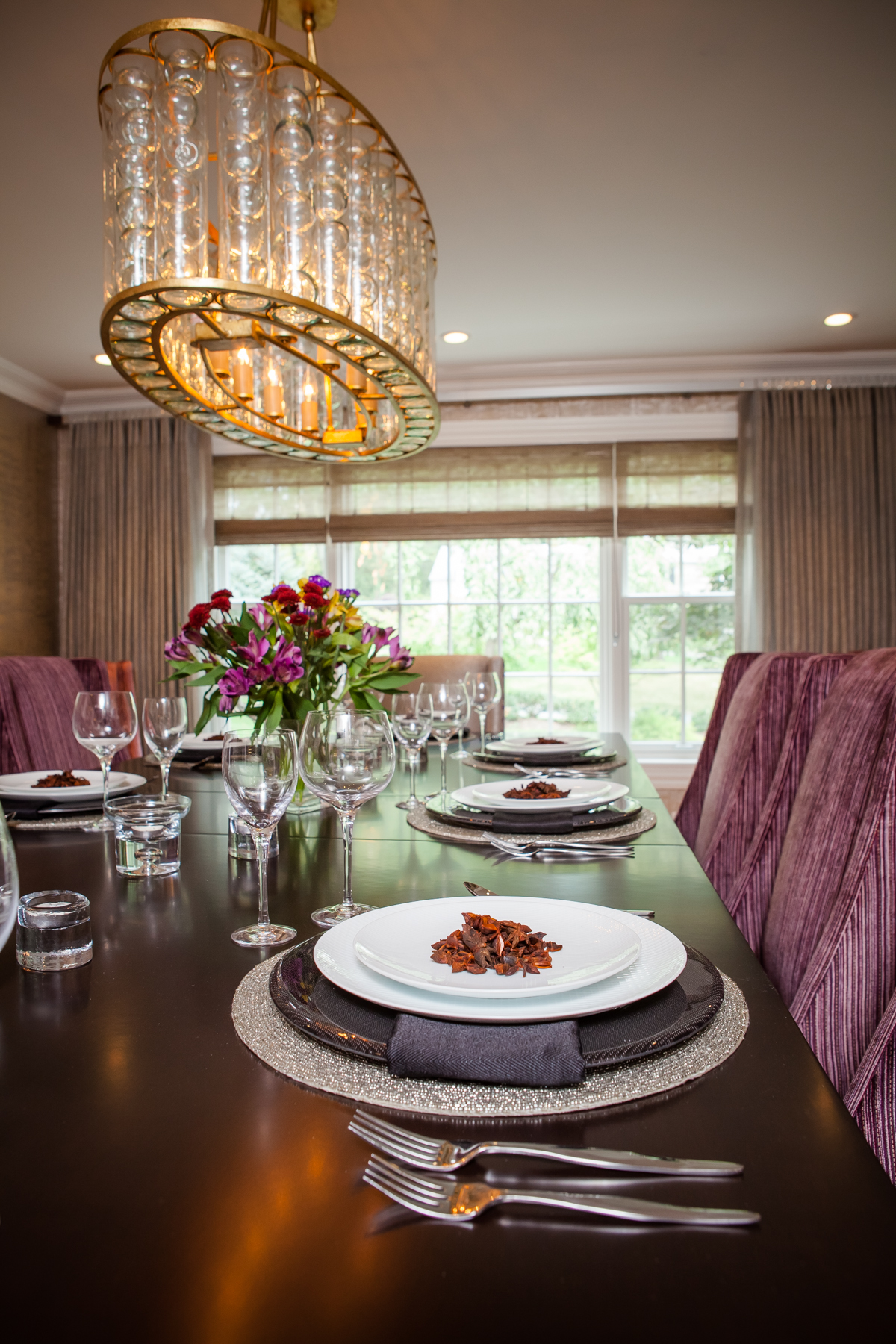 Linger Longer
Our clients love to entertain even more now that their dining room is updated, comfortable and elegant. It encourages long, lingering conversations over delicious meals.
~Michelle