If you've seen any projects on my website, read any of my blogs, or seen anything I post on Instagram, it's no surprise that I'm all about creating a luxury lifestyle. There's a good reason behind my love for the finer things in life, however. Luxury items – designer clothing, luxury cars, gourmet food – have a quality to them that you didn't even know you needed until you experience them firsthand. You can read more details on how these things can change your life in my previous blog, but today, I'm talking about how investing in simple tools can let you live your life not only easier, but healthier. Today, we're getting real about what's going on in the central hub of your home: your kitchen.
In today's busy world of to-do lists, errands, extracurriculars and the like, taking the time to cook can be the first thing to go. What if I told you there was a way to cook a healthy, vitamin-rich meal, faster than you can say, "Honey, what's for dinner tonight?"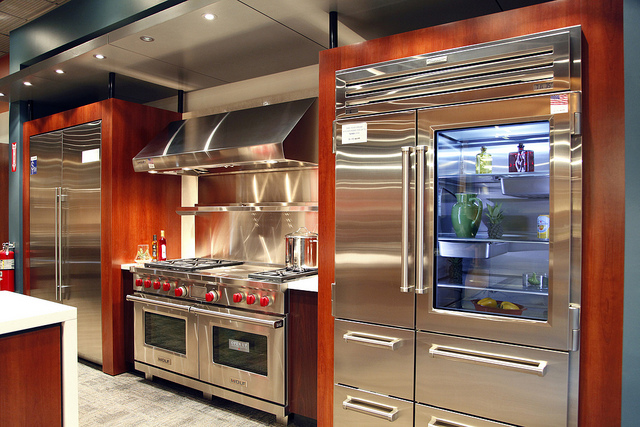 Welcome to the beautiful world of steam ovens! Steam ovens allow you to cook food in less than half the time while retaining more than 20% more vitamins and minerals in your dishes than when cooking with a traditional oven. I'm a huge fan of Wolf Convection Steam Ovens, myself. They cook your meals to perfection quickly, and can even bring leftovers back to their former glory – nothing will ever go to waste again! With countless design specs and customizable features, as well as multiple cooking modes, your kitchen aesthetic and your cooking reputation both get an upgrade. Who wouldn't want healthy, home-cooked meals made easy?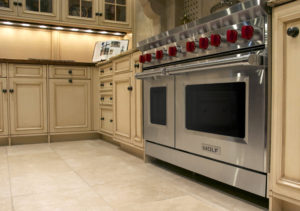 As I've said before, design is not just about what things look like – it's how they feel and how they improve the functionality and the quality of your life. A steam oven is a simple solution to not only making healthy meals a part of your routine again, but also bringing back a more family-oriented meal time.
When you walk in your kitchen what do you say to yourself? Do you say: "I don't feel like digging out my pots and pans! Nothing is in reach!" or "It's such a hassle to get everything ready to cook, my oven takes forever to warm up!"
Or do you walk into your kitchen and say:  "I love my kitchen!" or "It's so easy to get everything I need to cook, I don't have to bend over digging in my cabinet!" or "My refrigerator keeps our food fresh and our range is fabulous! Let's get cooking!"
Your kitchen can make you say "I can't wait to cook!"  or  "Let's eat out."
Which one does your kitchen make you say?
xoxo,
Michelle