Everyone's talking about Netflix's hottest new show, "Tidying Up With Marie Kondo." (Haven't seen her yet? Here's the official trailer: https://www.youtube.com/watch?v=WvyeapVBLWY)
Marie inspires her viewers to organize their homes and improve their lives by keeping only the things that "spark joy" for them.
Stacking Storage
I can relate to that, Marie! My clients often ask me to help organize their homes, especially in the kitchen where efficiency is the key to sparking joy in cooking and entertaining. For this client's completely renovated kitchen in Highland Park, below, I included a number of organizational solutions, including a stack of drawers for frequently used items. Each one is custom-fitted for a specific purpose, and positioned near the dishwasher for highest efficiency. This kitchen won an ASID Illinois Design Award of Excellence 2018.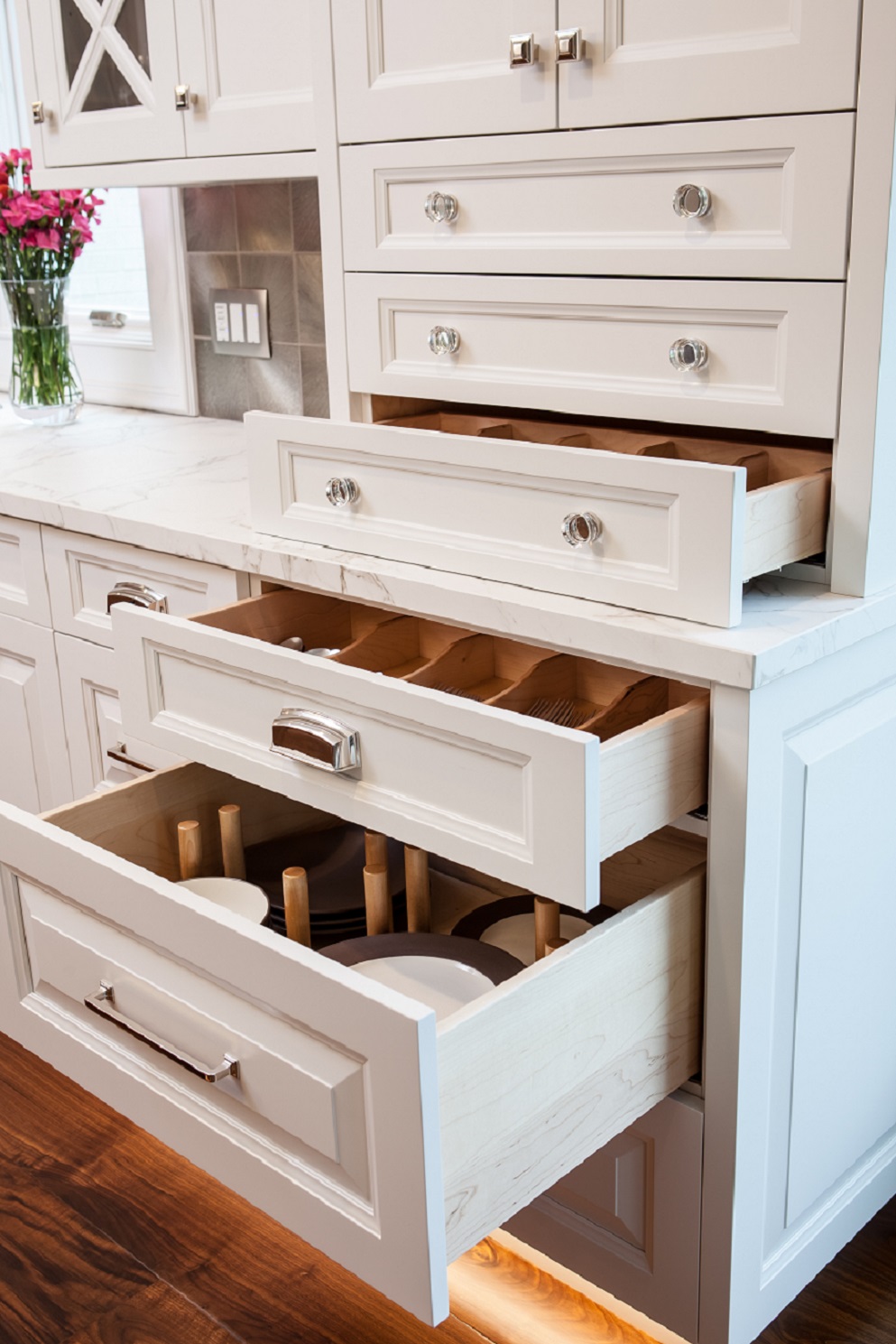 Photo by Jeff Mateer
Preserving High-Performance Knives
If you have a high-performance set of knives, it's smart to protect them from wear and tear. This  beautiful light wood knife divider not only keeps our client's knives within easy reach, it separates them, which helps preserve their sharp edges.
Containing Leftovers
No more searching for the right storage container. This built-in divided drawer separates containers by size, prevents them from banging together and chipping and provides a clear picture of what's available to handle tonight's left-over Pad Thai.
Keeping Things Together
It just makes sense to store flatware, place settings and small pieces for entertaining all together in a convenient stack.  Setting the table is a snap, and so is returning the dishes to the drawers after they comes out of the dishwasher.
Cornering Like A Pro
This corner cabinet would have been too deep for my client to easily reach its farthest recesses without the custom wire, pull-out shelves I selected. Now he can quickly find just the right pot or pan – and its lid – when he's preparing a meal.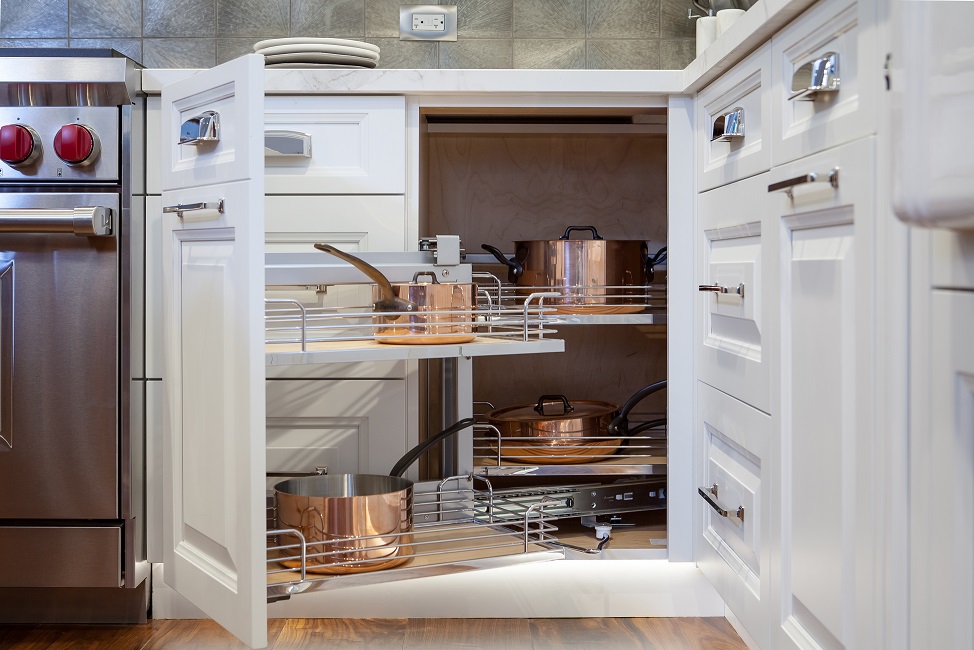 Photo by Jeff Mateer
Maybe I could get my own show: "Organizing With Michelle!"
~Michelle