Red and green Christmas décor is a beautiful tradition, but it isn't the only way to be festive during the holidays. The best color scheme and style is the one that blends well with your existing design. Lately I've been seeing an array of elegant holiday palettes that will make your season merry and bright!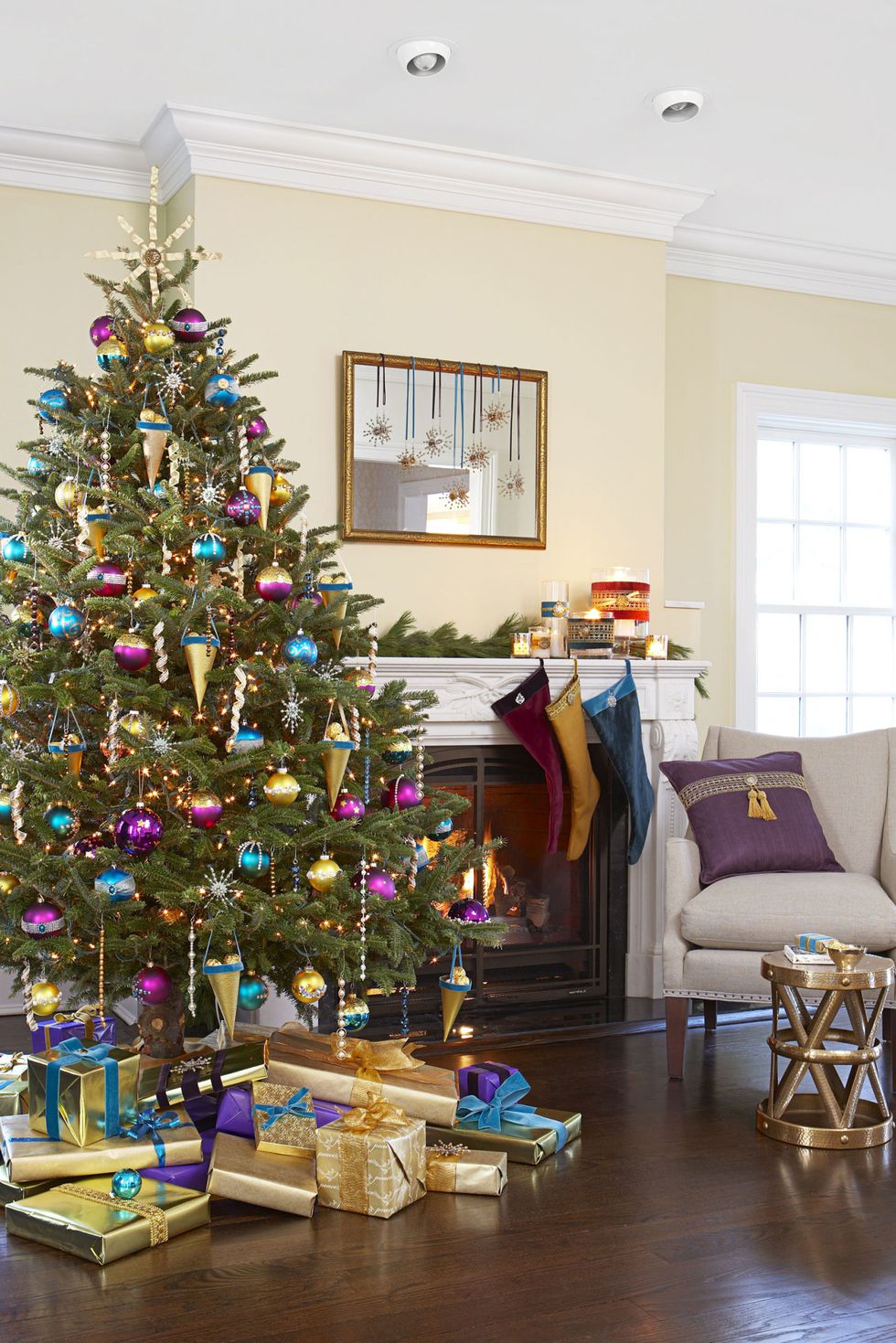 Photo Courtesy of housebeautiful.com
Jewel Tones
Jewel tones in blues and purples with shimmering gold accents give this family room a regal and festive feeling for the holidays. Little details such as the tiny gold ornaments draped over the mirror on ribbons, add up to a cohesive style. Plus, matching your wrapping paper to your décor adds bonus points – notice how the gold paper ties into the hammered gold drinks table!
Black and White, Yin and Yang
The yin-yang mix of organic and glam elements in this black and white Christmas living room really makes me smile. The frosted tree, a pair of playful polar bears and a miniature forest create a charming, outdoorsy vignette that appeals to children and adults.
Chinoiserie Christmas
The Chinoiserie-inspired blue velvet chair and Christmas stockings look incredibly snuggly in this chic living room with sparkly silver accents. I was drawn to this because it clearly says "holiday," but in a chic, understated way. Plus, the sweet vase of white tulips is an unexpected accent in a season when poinsettias and holly berries are more traditional.
Minimalist Merriment
I couldn't resist this exquisite, minimalist approach in soft white with subtle gold accents. It feels like a calm, relaxing escape from the hubbub of the holiday season, and I love the organic elements on the mantle. It's all in the details.
Happy holidays!
Michelle