I'll bet I'm not the only one who is looking forward to spring and spending more time outside in our own backyards! As the days get warmer and longer, we will all be celebrating that magical time of year: spring in Chicago. Is your backyard ready? Do you need some fresh inspiration? To get you started, I have gathered some gorgeous photos of a project I recently completed for some wonderful Chicago-area clients. Check them out, and then contact me if you want to get started on a backyard update for 2023!
The Big Picture
My clients — doting grandparents with three young grandchildren — recently commissioned me to redo their upscale suburban Chicago backyard, transforming it into a resort-like setting with an exclusive vibe that is still comfortable and kid-friendly. We kicked off design work in April and wrapped up installation by September. And the result? A backyard that enhances the lives, health and well-being of my clients. They spend more time outdoors relaxing, socializing, swimming and making memories. They especially wanted their backyard to appeal to their grandchildren as they grew into teens and young adults. Items on their wish list included:
An "outdoor theater" that would allow them to enjoy movie moments with the grandkids
Improved functionality for their pool house/kitchen
Lots of seating at the kitchen bar
A "wow" factor
Multiple comfortable and inviting seating areas
Design elements that can extend the season from early spring to late fall
Wellness features
Decor that felt as luxurious as their home's interior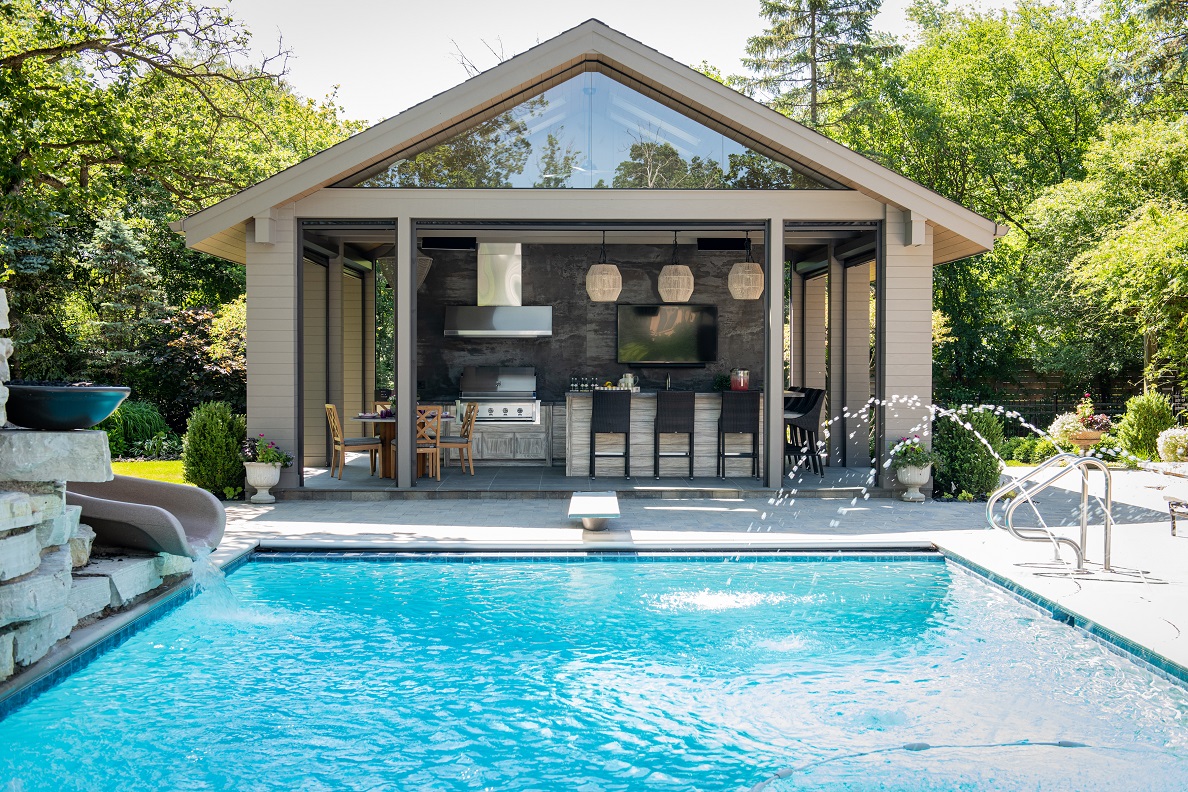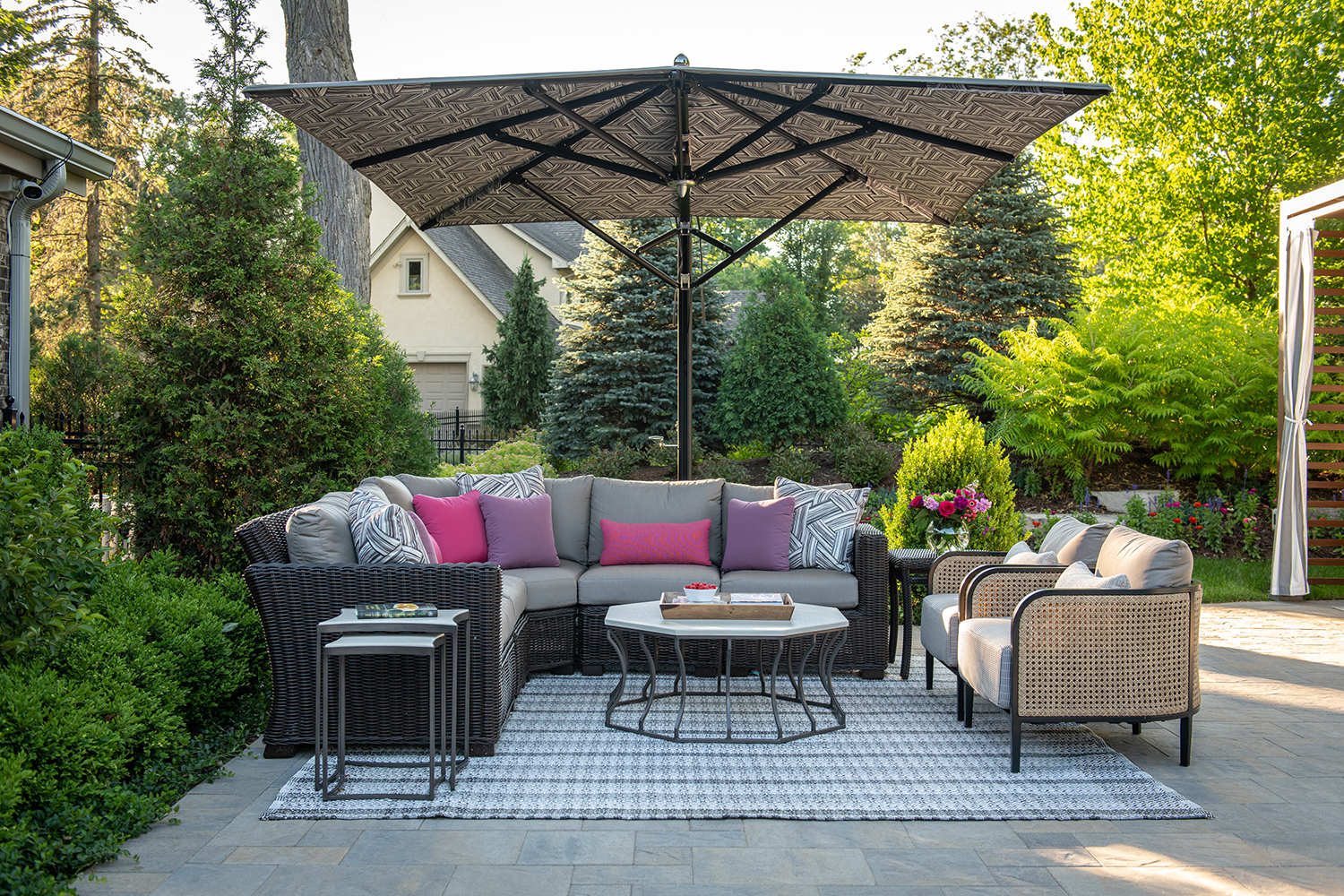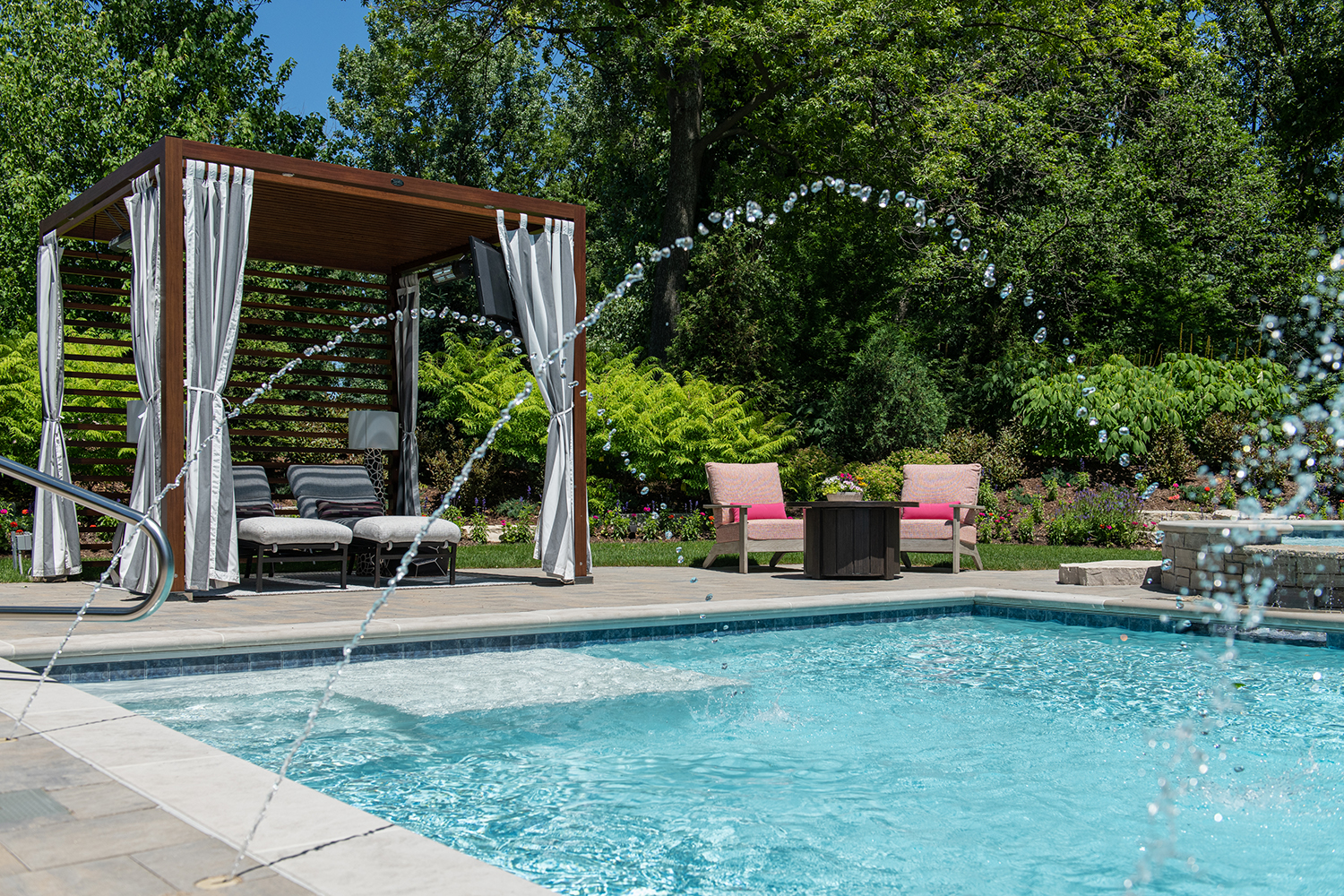 The Details
Let's take a closer look at some of the specific elements that make this backyard space work so well — and so beautifully!
Seating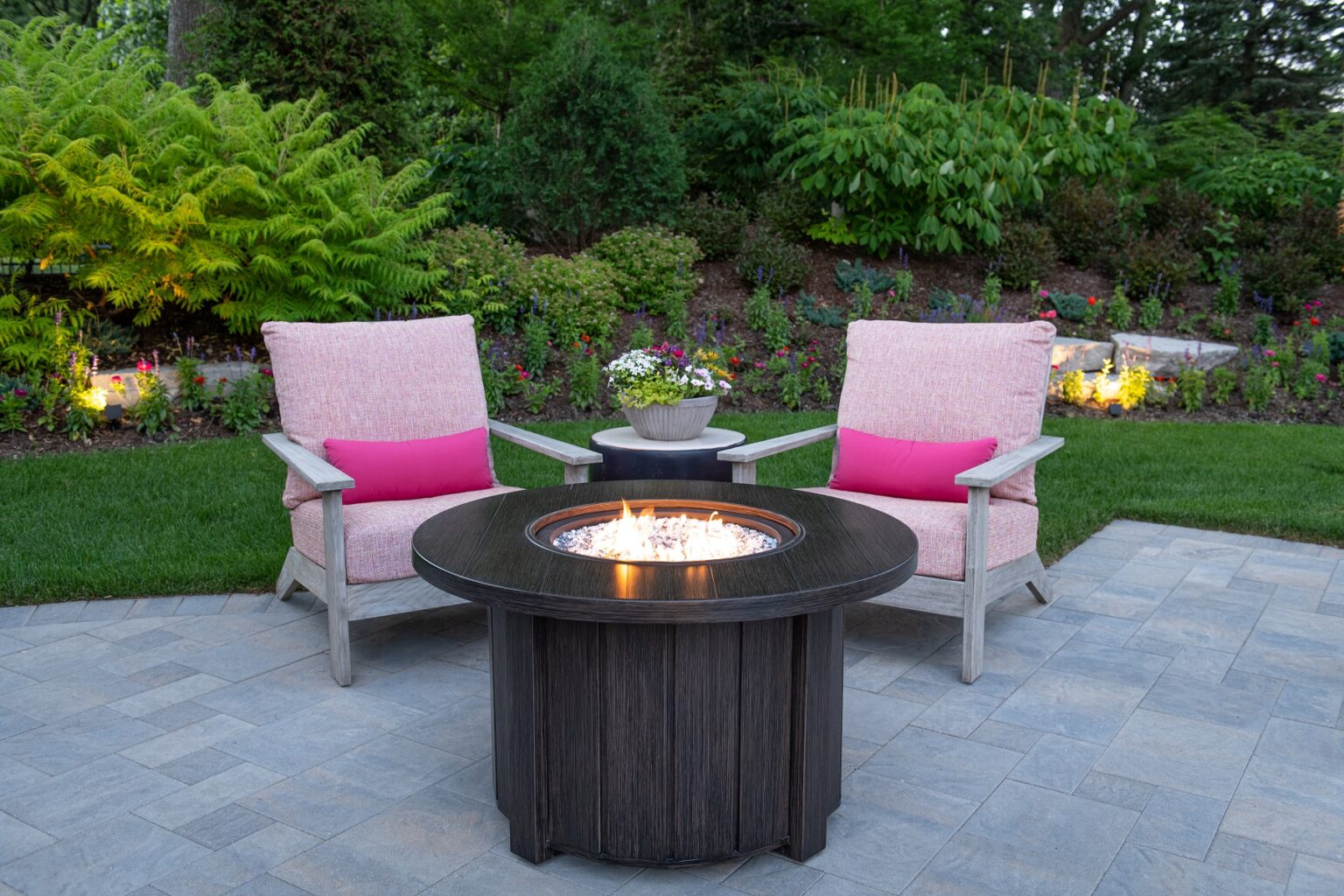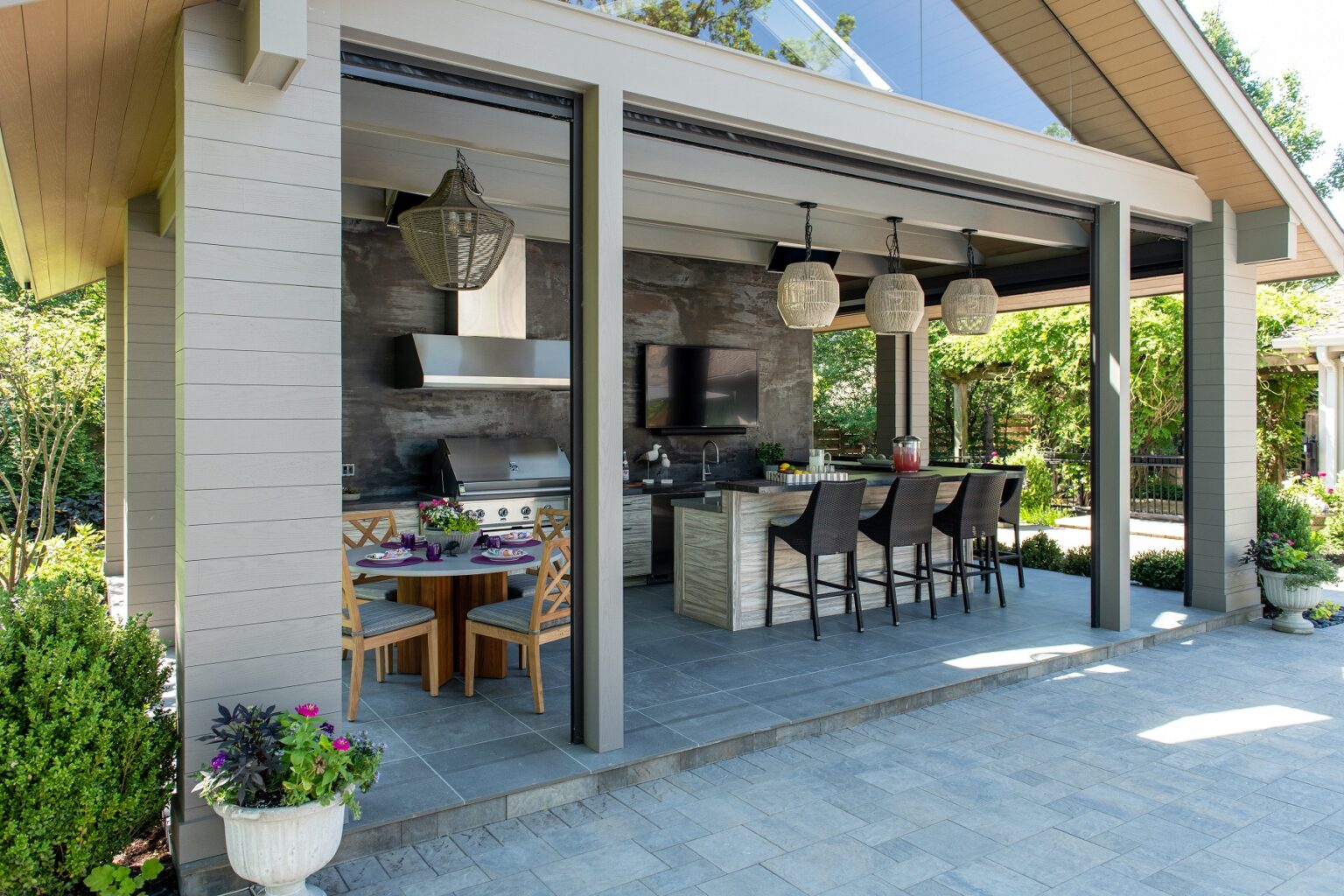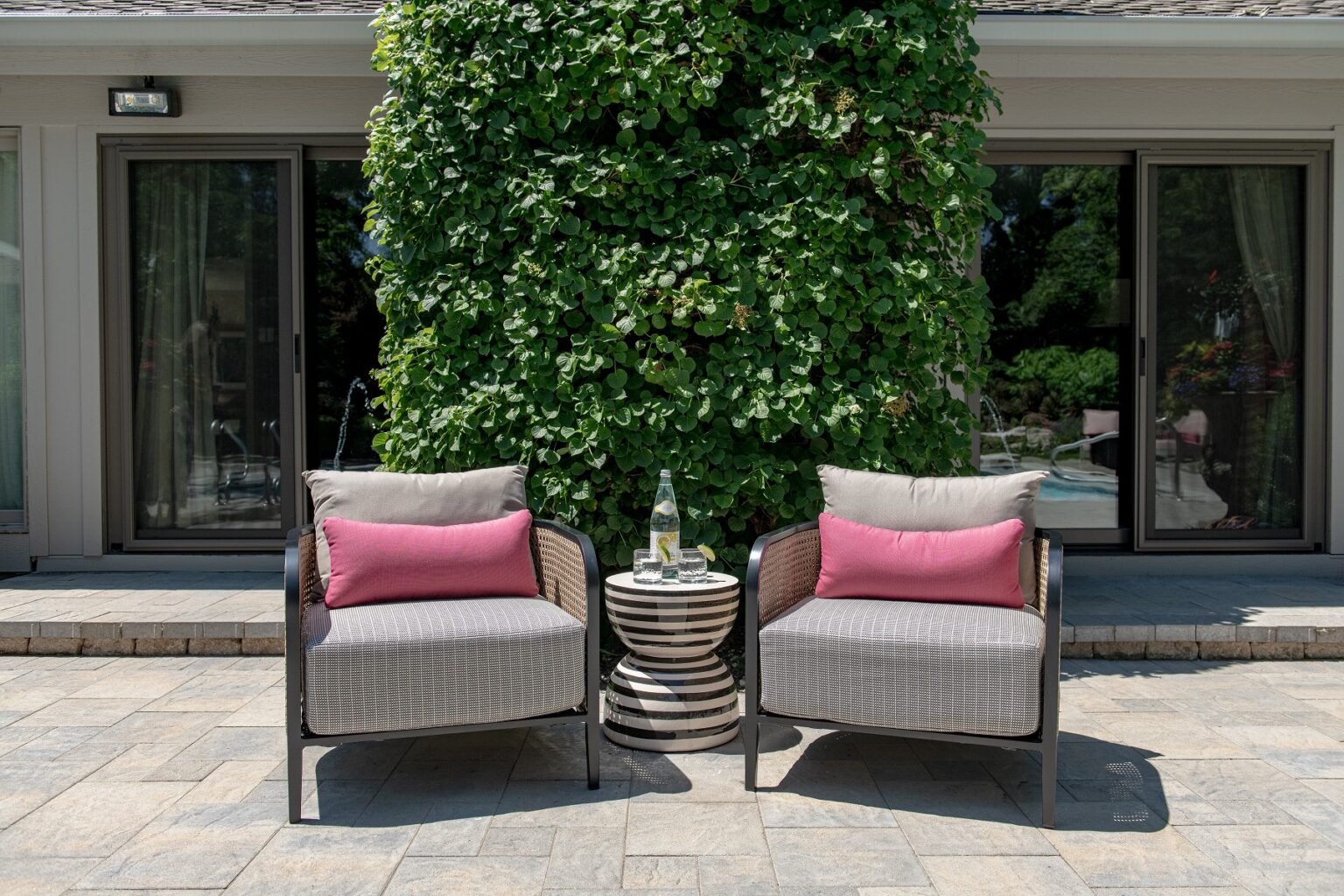 Lighting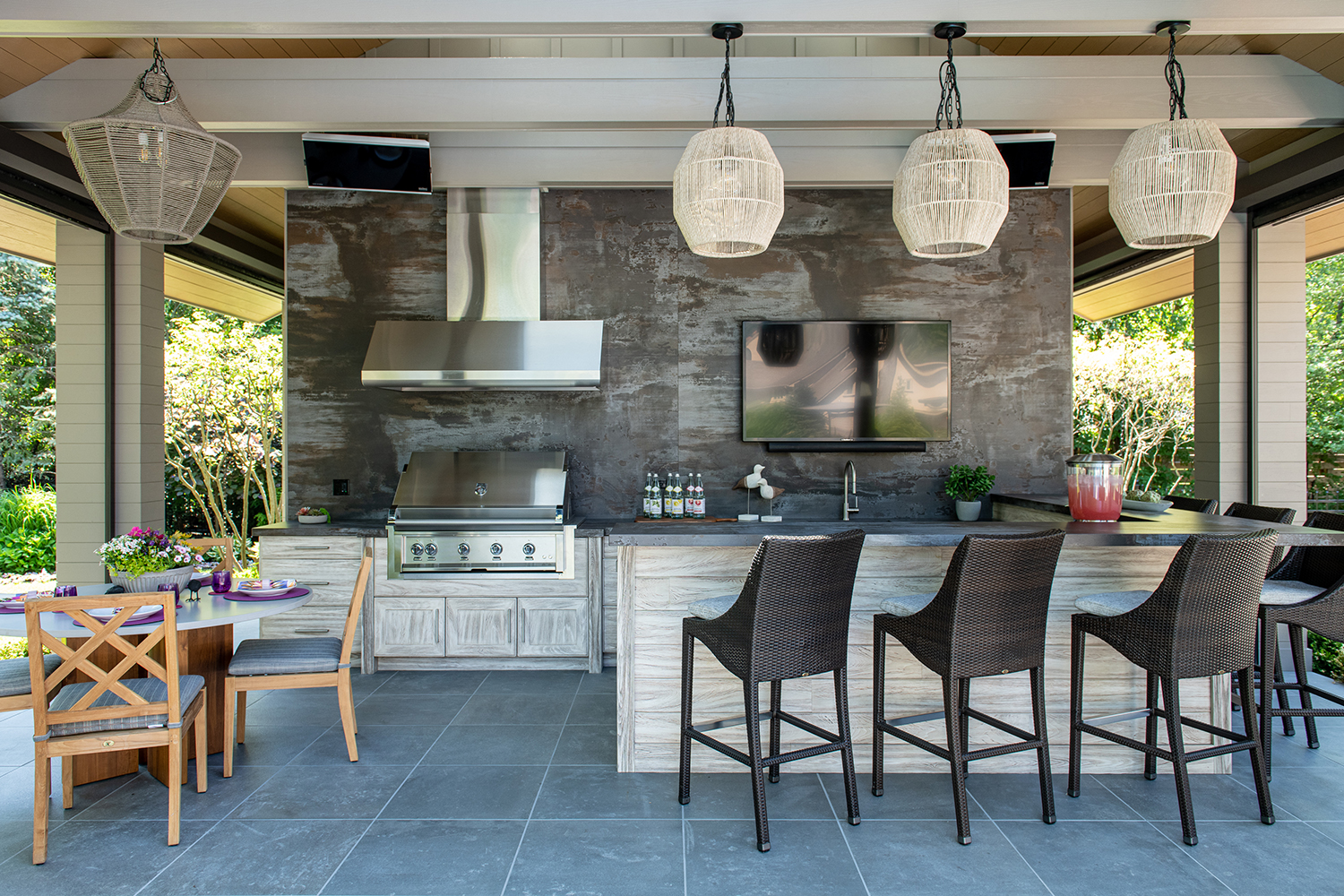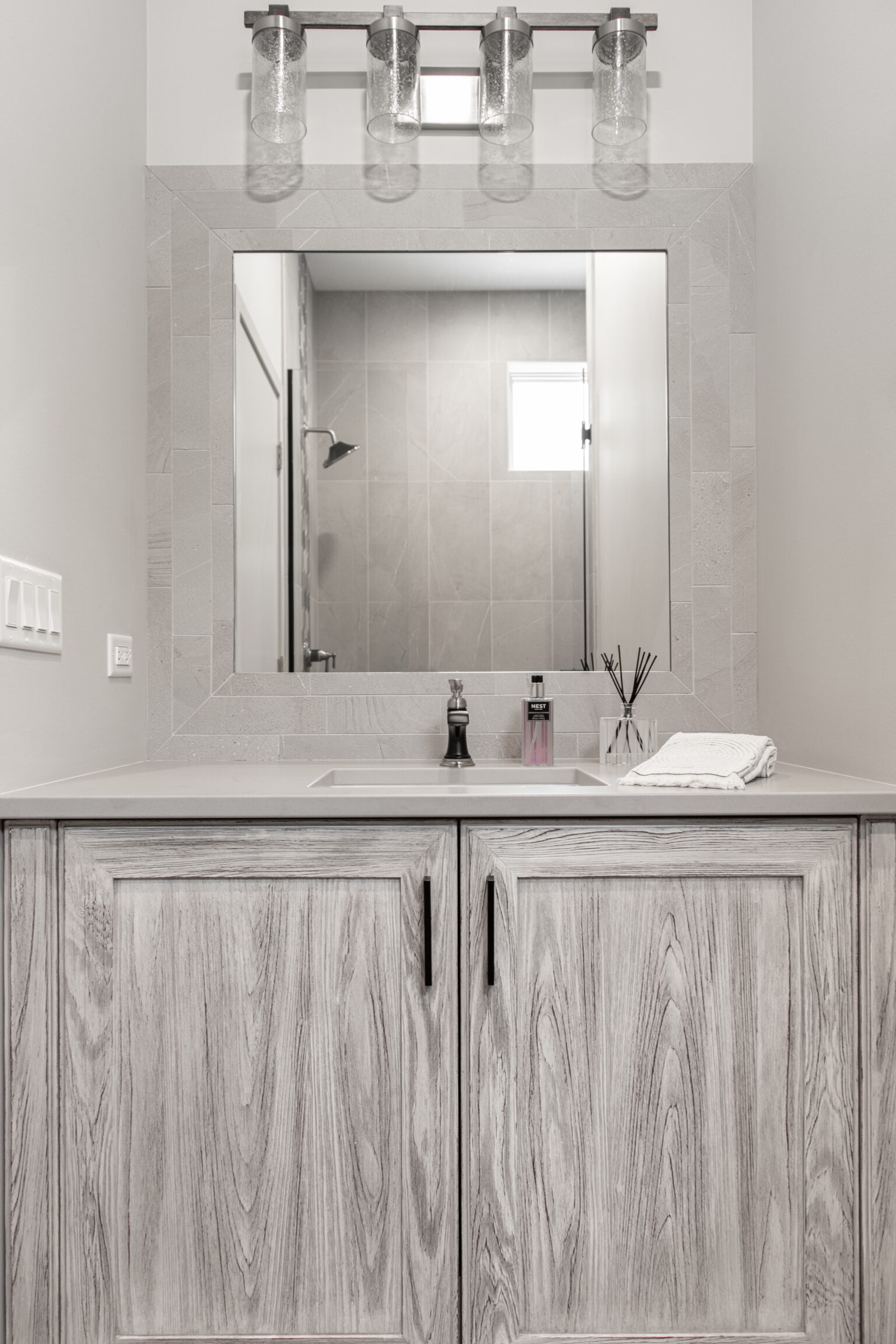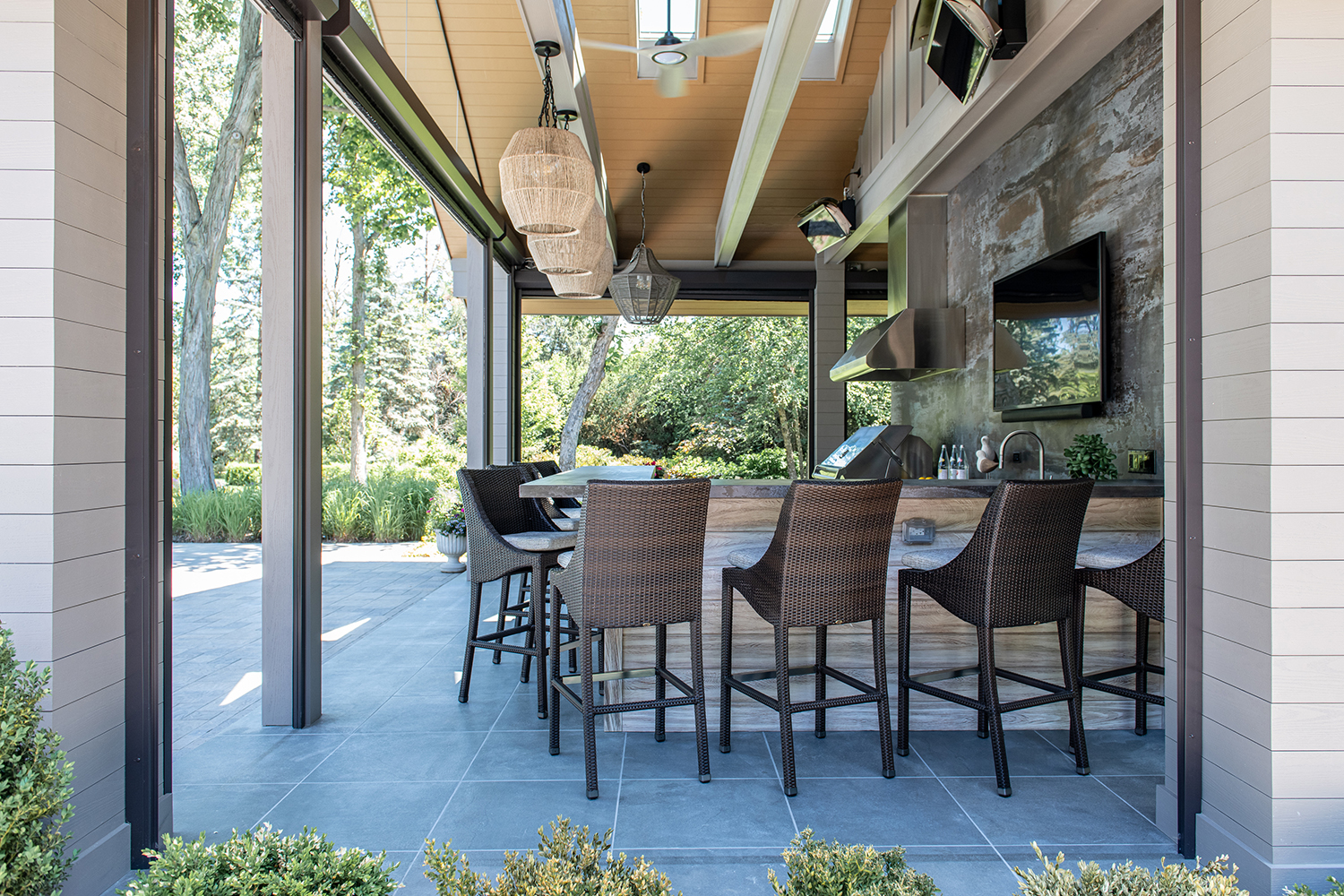 Cooking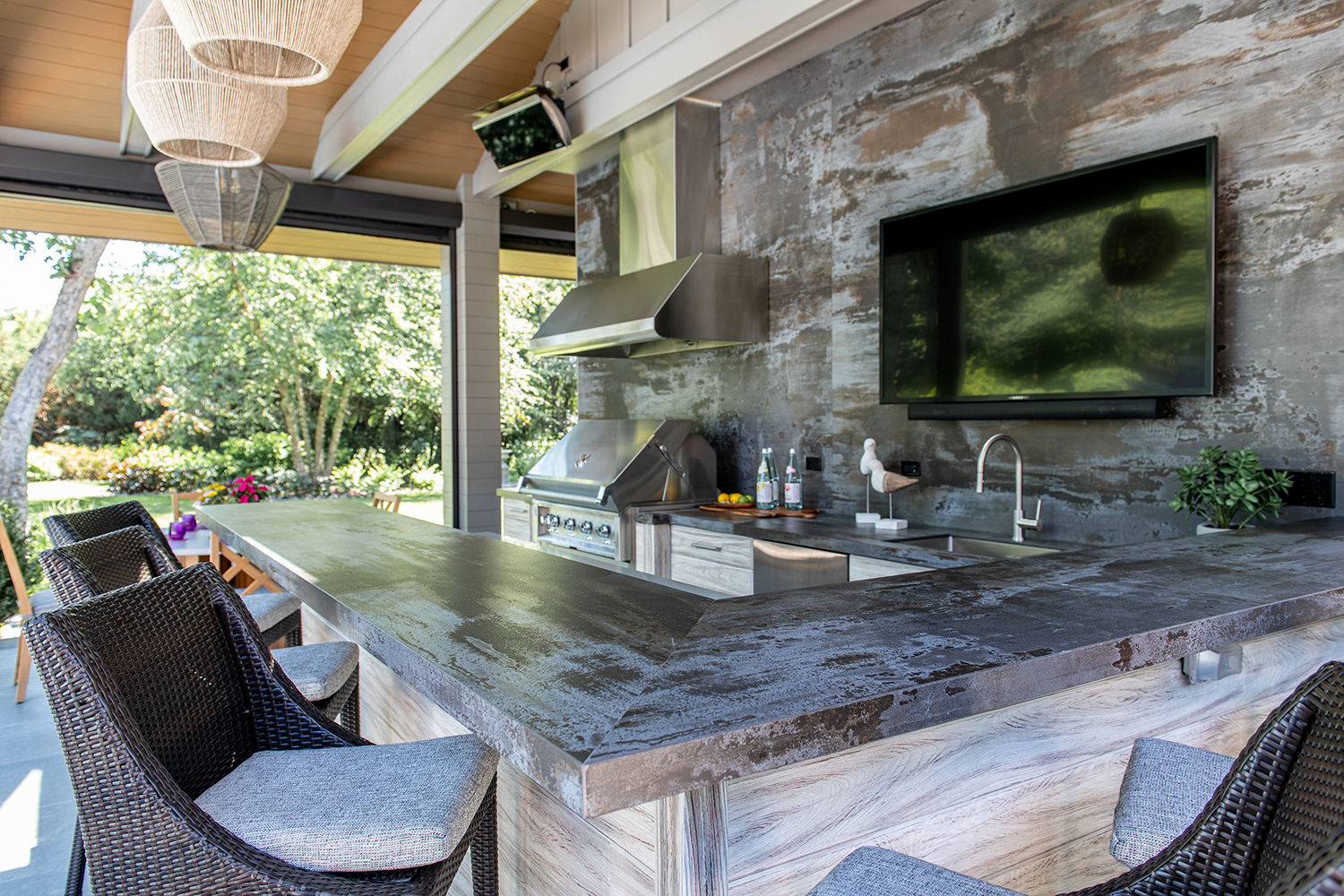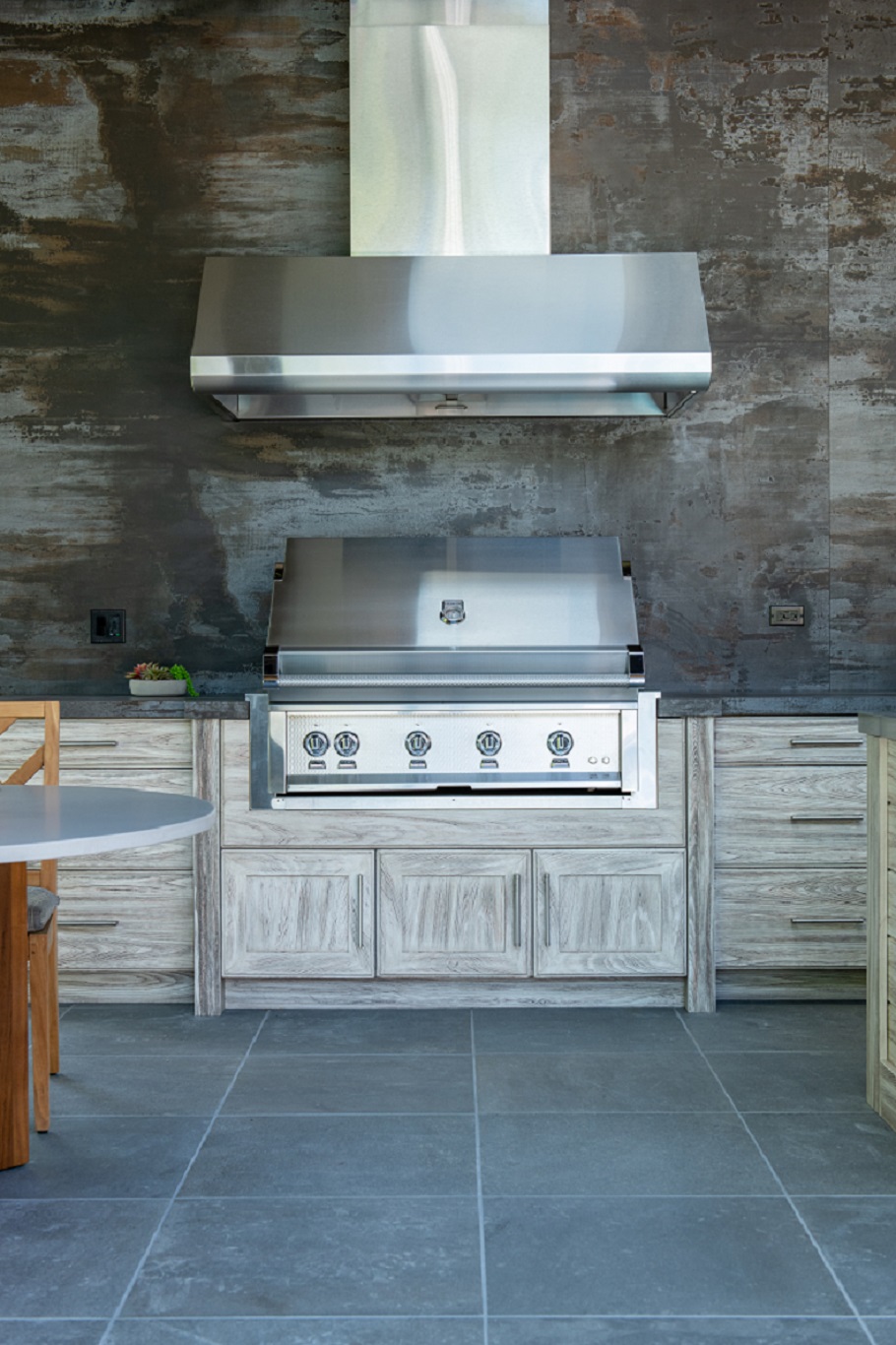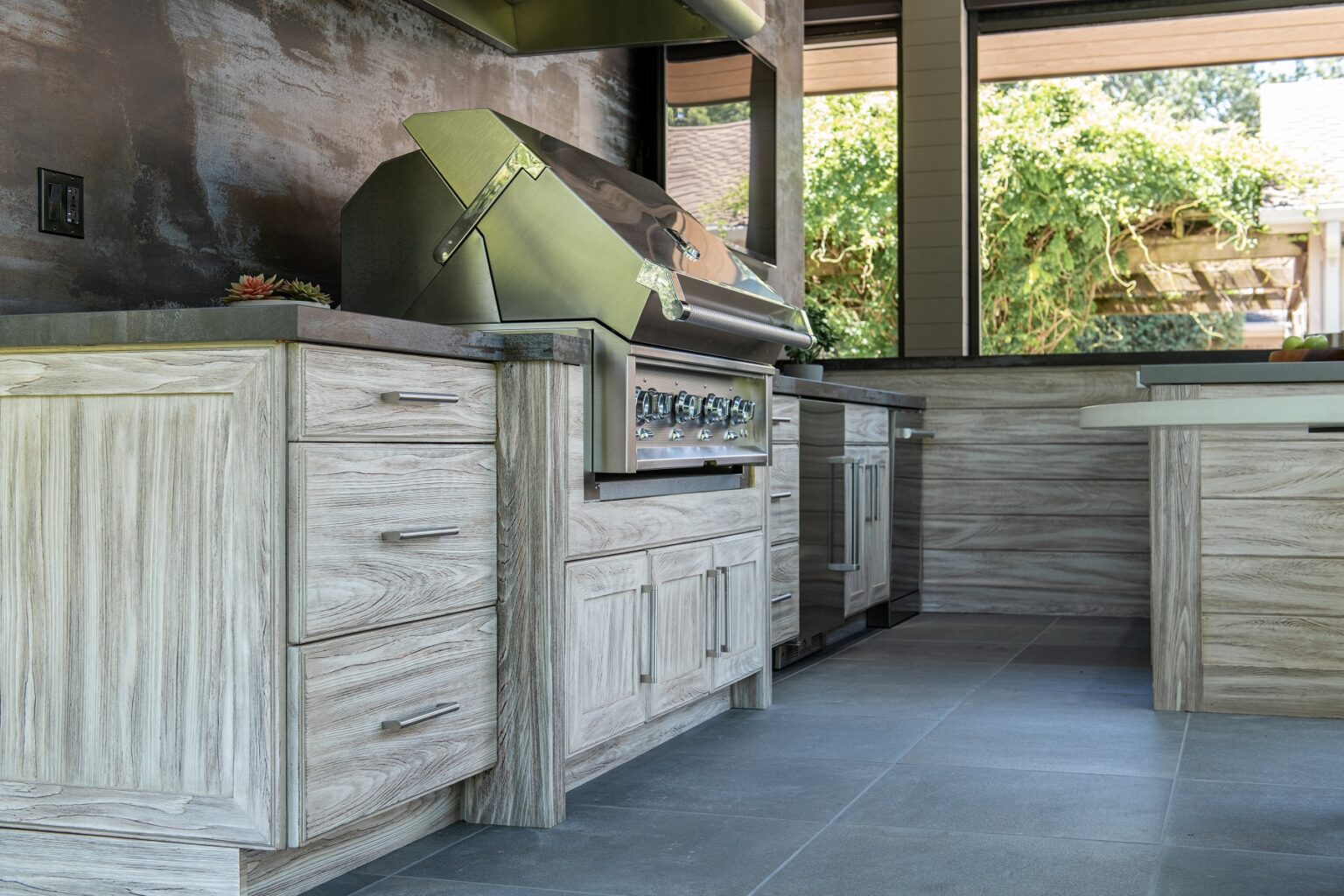 Dining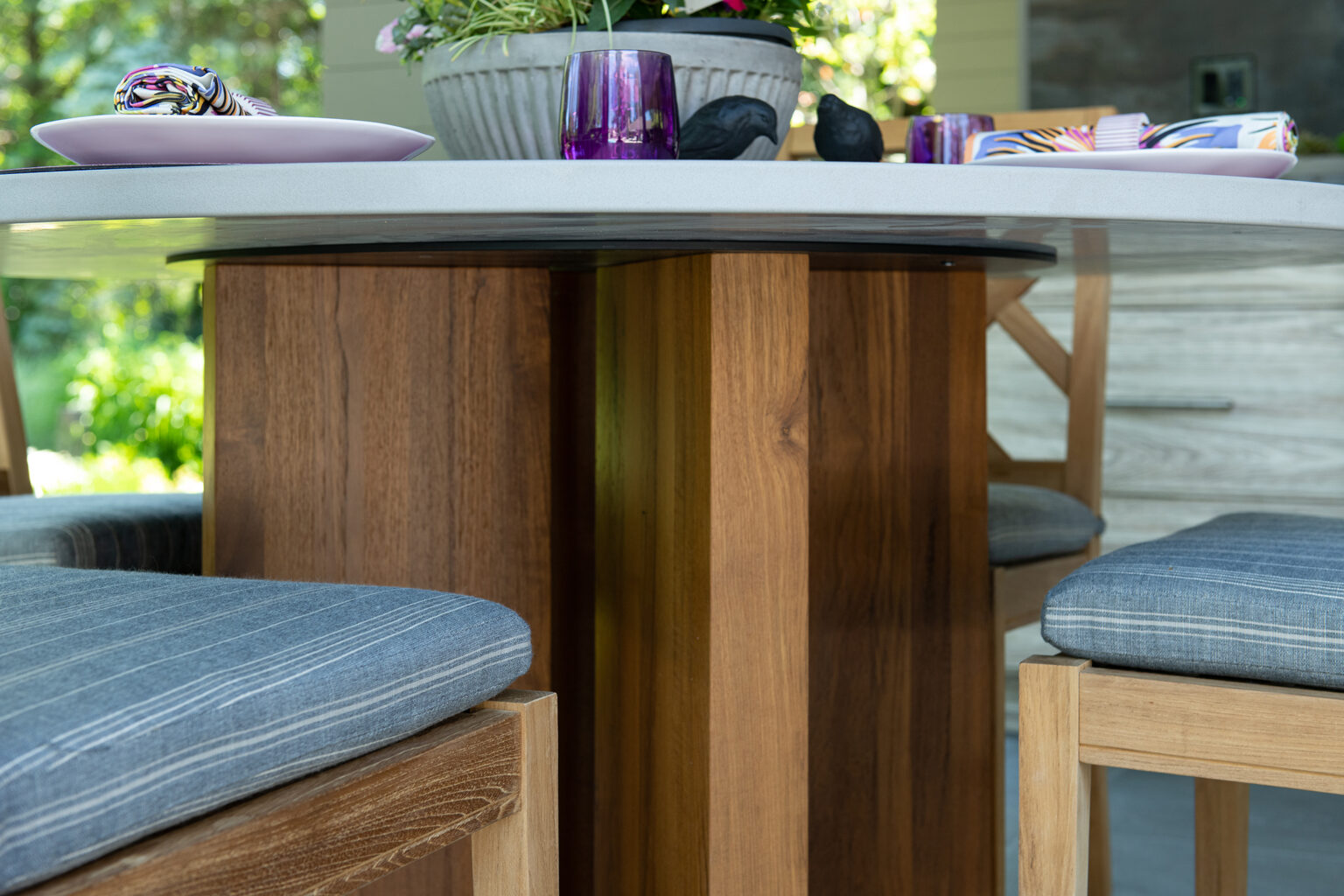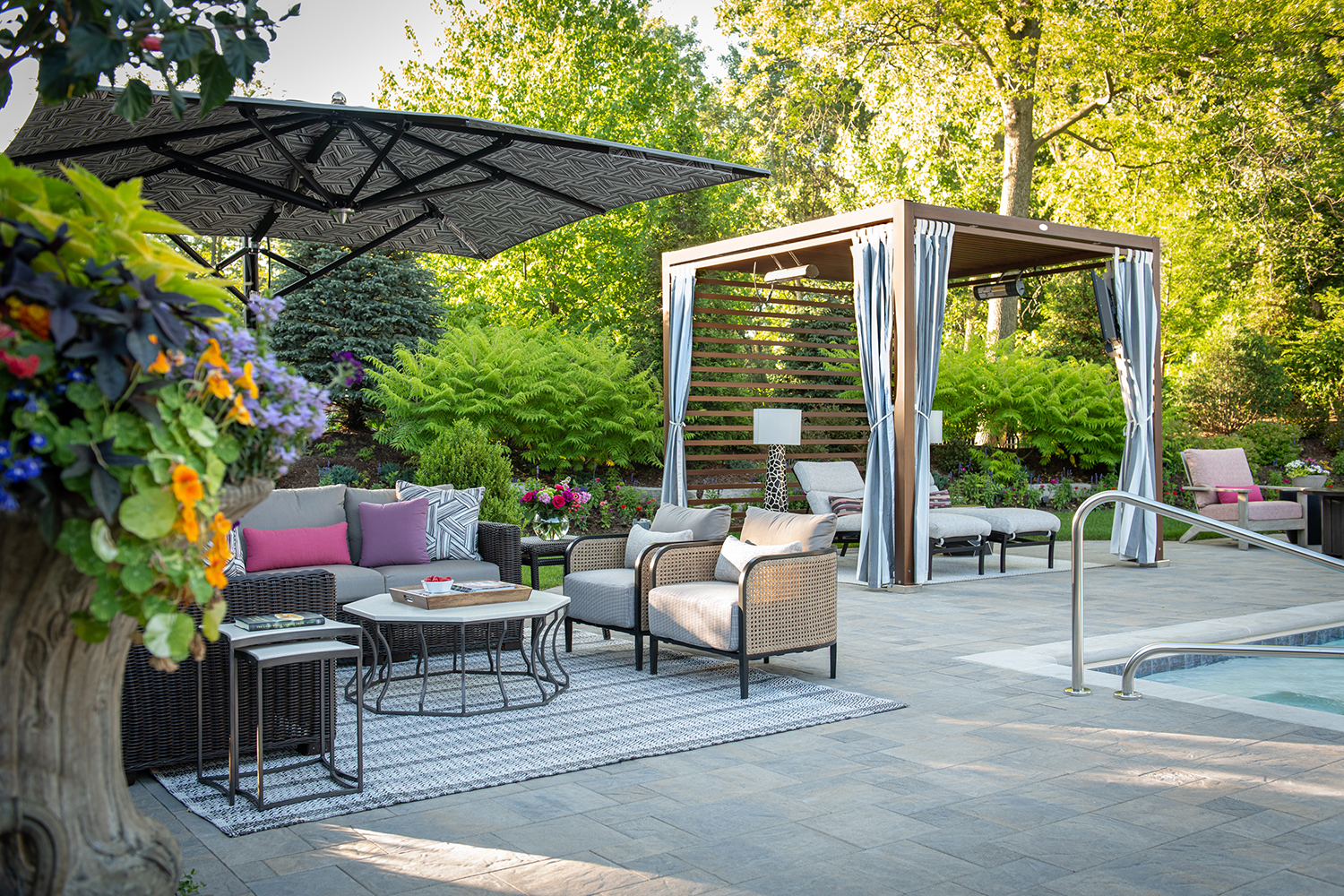 Special Touches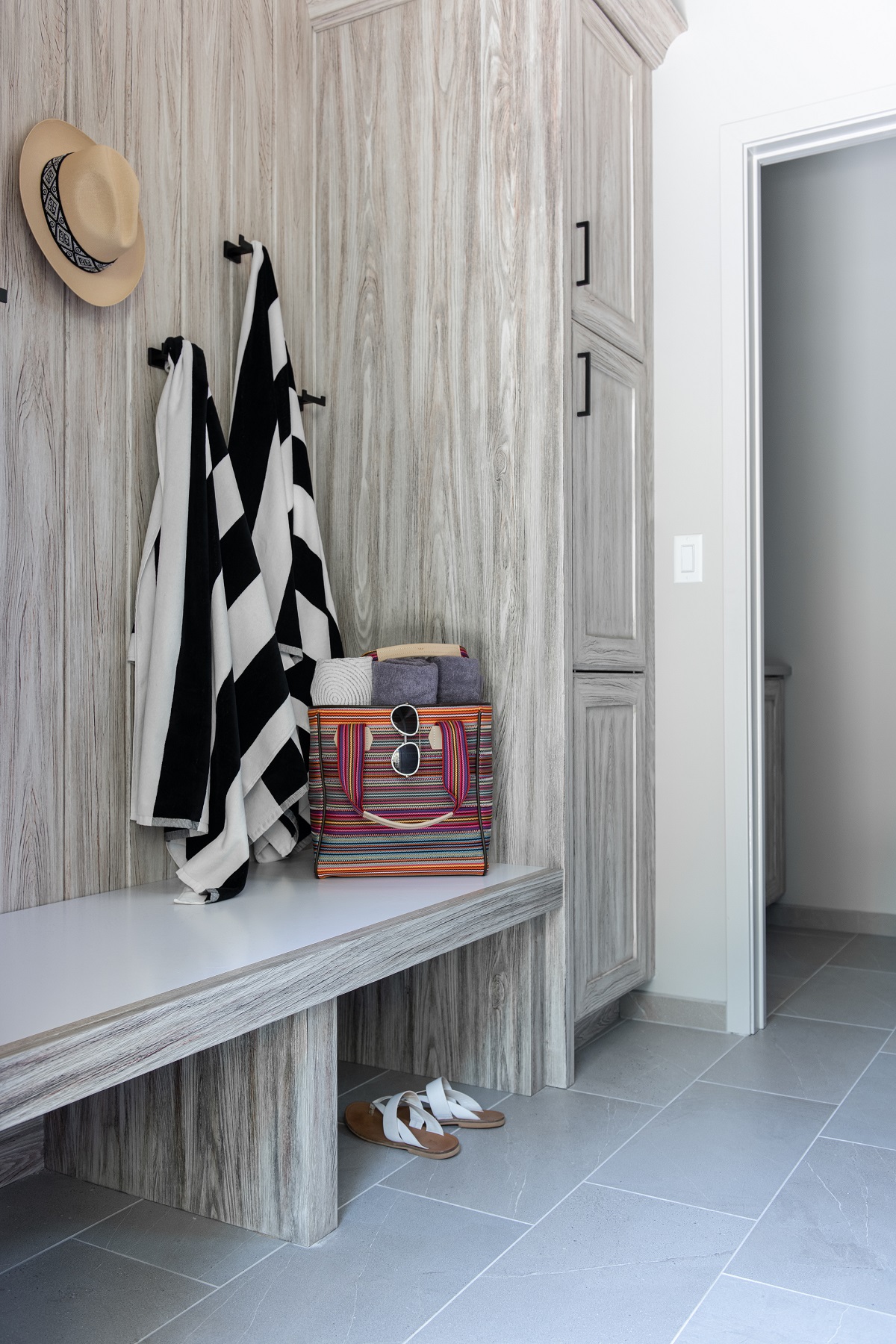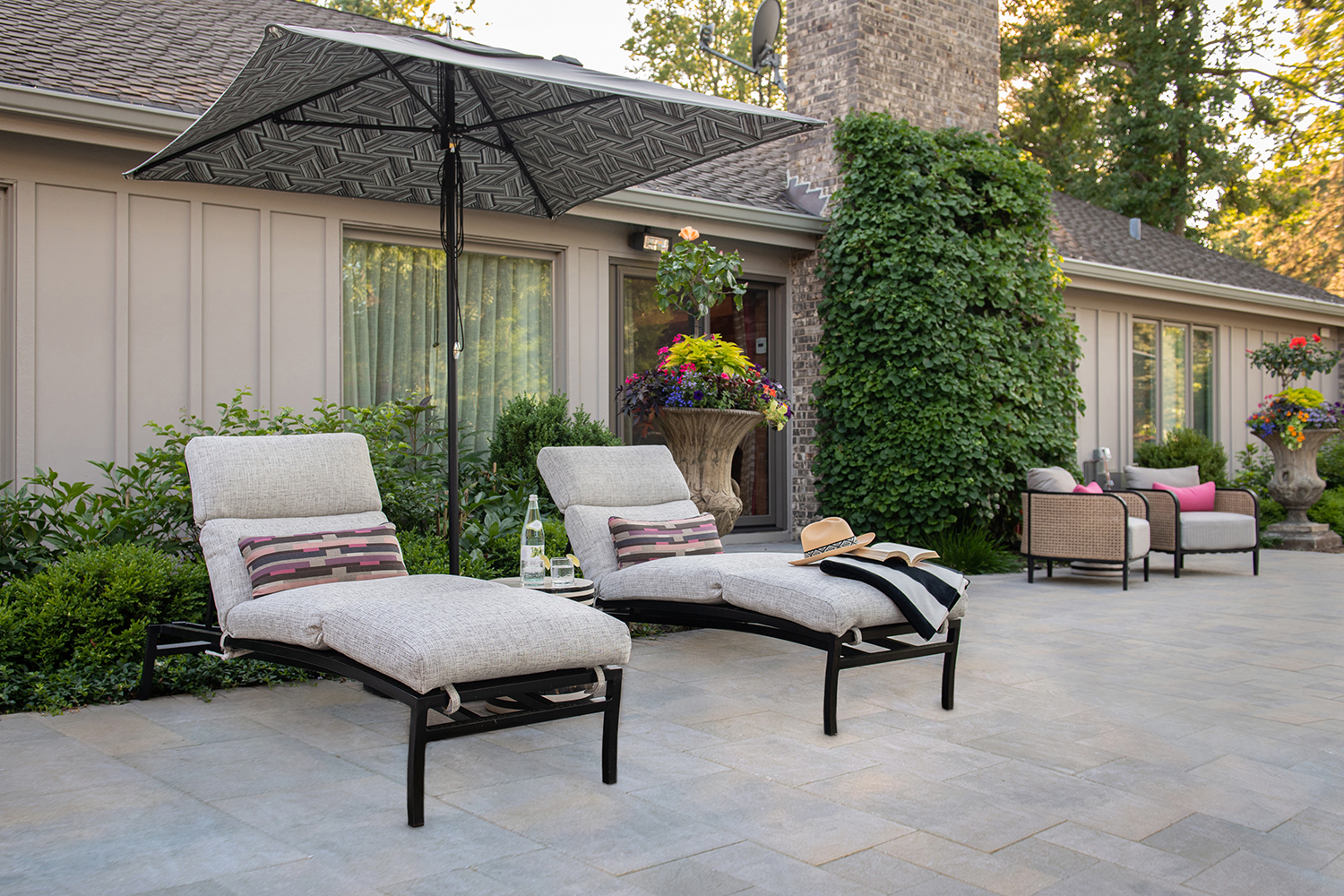 Ready to get your backyard space in tip-top shape for spring? Get in touch!