On the First Day of Christmas…
My true love gave to me, a handcrafted "Verdi" chandelier from Hammerton.  The off-balance blend of organic and geometric  design calls out to my artistic and mathematical natures. The branches are made of polished, hand-hewn steel and fitted with LED-lit, cast glass buds. At 78 inches, it manages to look graceful yet substantial.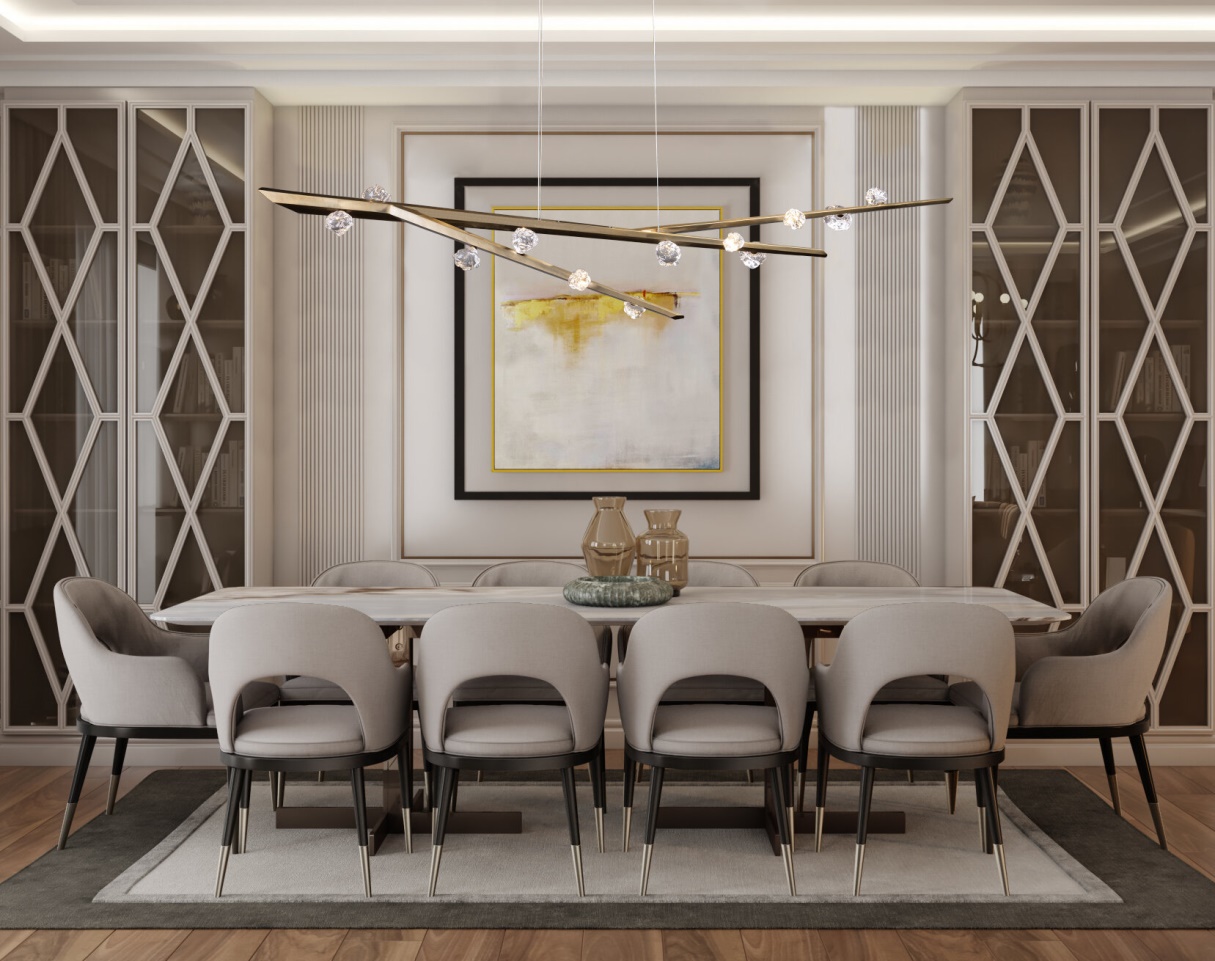 On the Second Day of Christmas…
My true gave to me, brass Regulator faucets inspired by industrial controls from the early 1900s, by Waterworks. Isn't it amazing how something so rugged can be so beautiful? The fit and finish and detailing of this faucet is a tribute to that early 20th century vibe, when craftsman took tremendous pride in their work.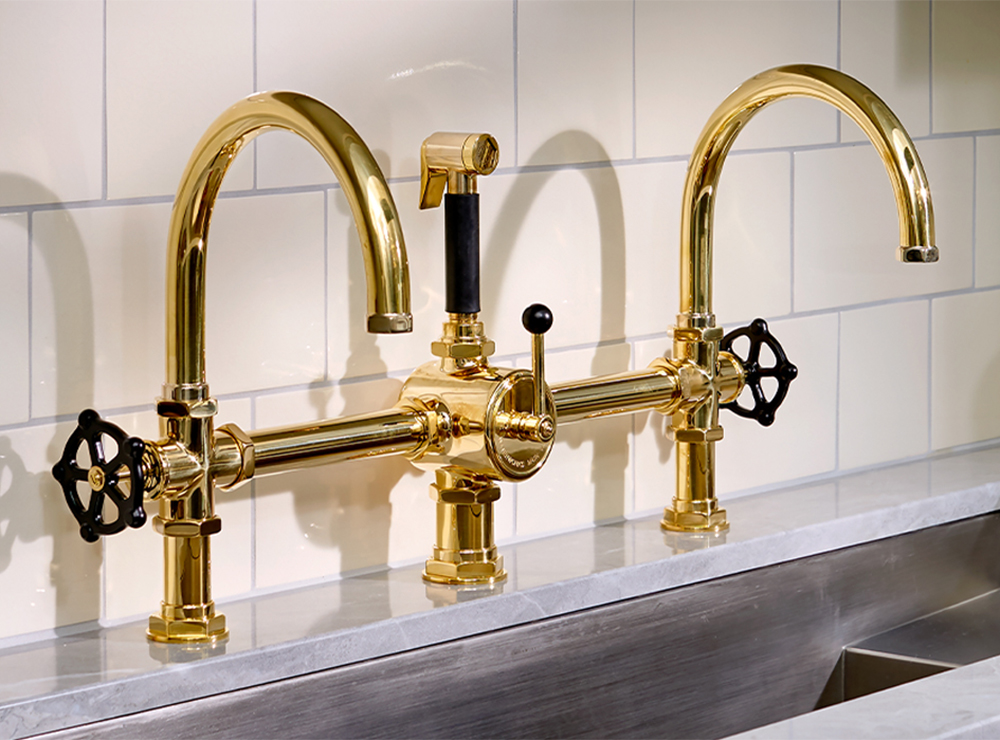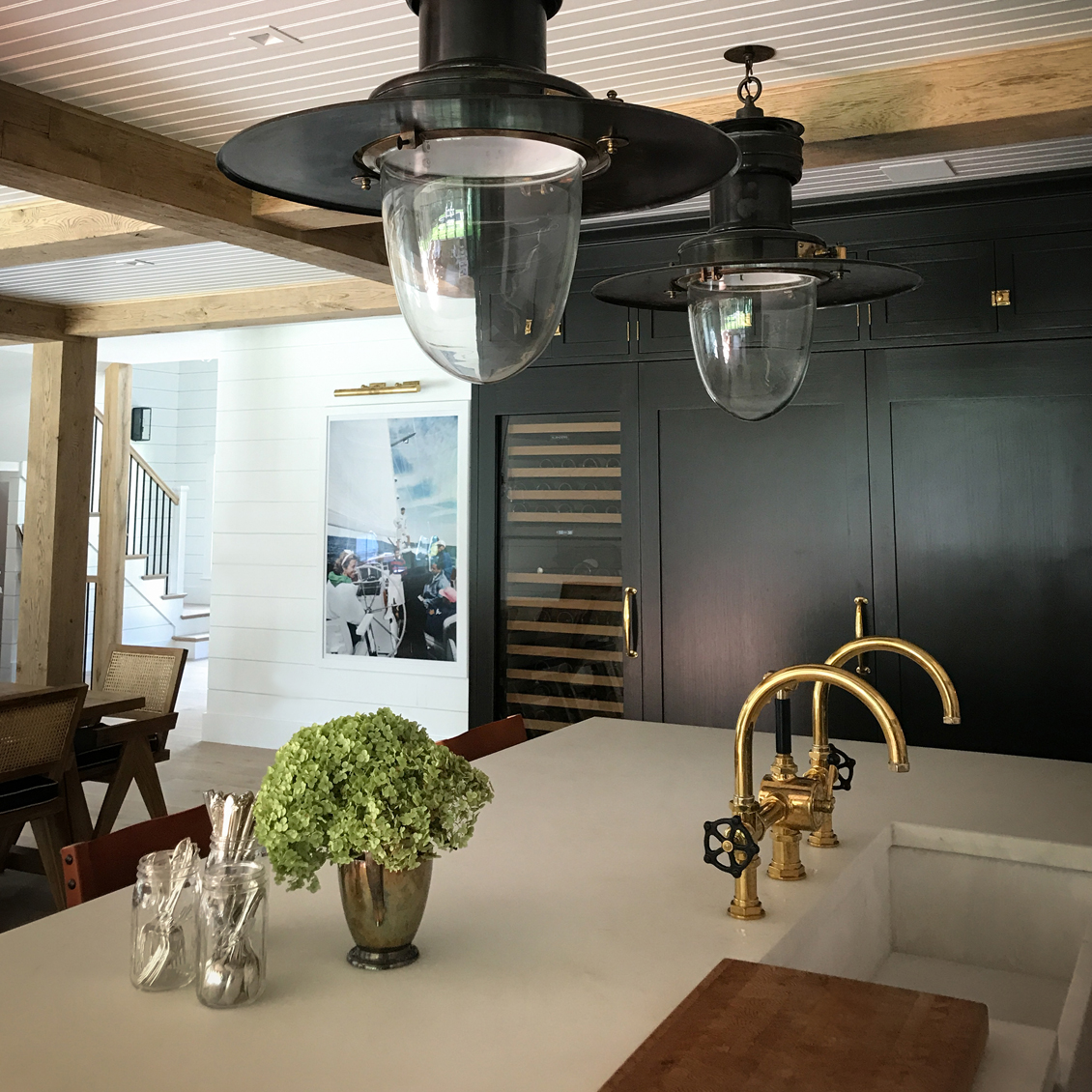 On the Third Day of Christmas…
My true love gave to me, this Victoria and Albert Cabrits tub via Banner. The tuxedo-like matte black and white finish, and the sleek, modern- art styling make it a glamorous centerpiece.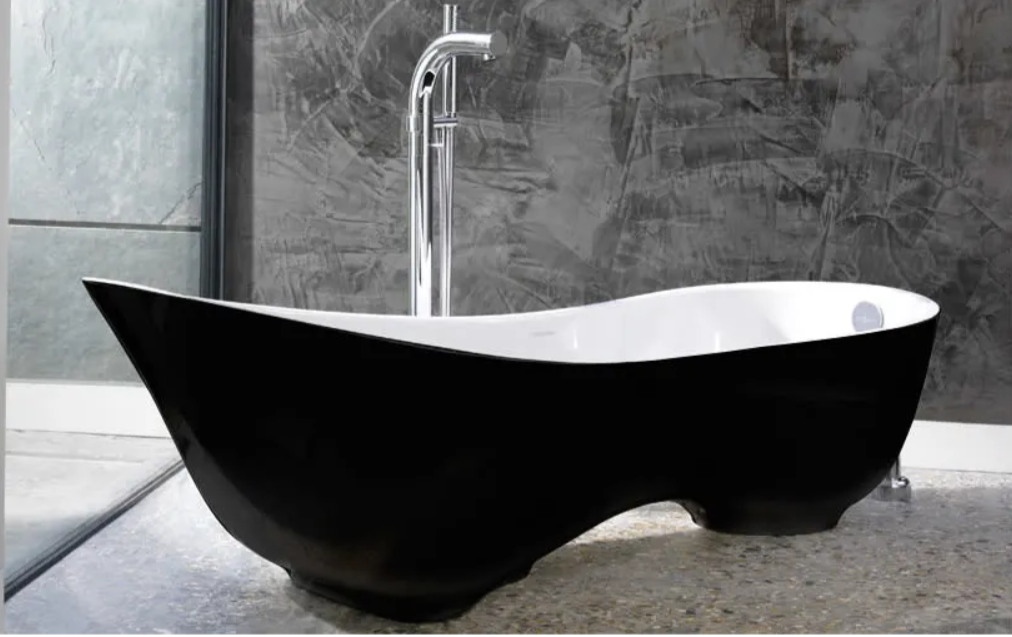 On the Fourth Day of Christmas….
My true gave to me, this stunning, eco-friendly wallcovering by Omexco via Romo. Yes, the colors are wonderful, and how about that texture? It comes from natural bak bak, which is the dried outer part of the bark of the abaca plant, a species of banana from Borneo. The material is dried, colored, laminated onto a backing, cut into strips and woven on looms. So unique, and sustainable!
Omexco is known for using unusual, sustainable materials in its line of natural, hand-made wallcoverings. That is so appealing to me! Among their materials, they harvest not only the bak bak, but coconut bark, rattan, bacnoc, water lily and capiz, which is the shell of sustainable windowpane oysters.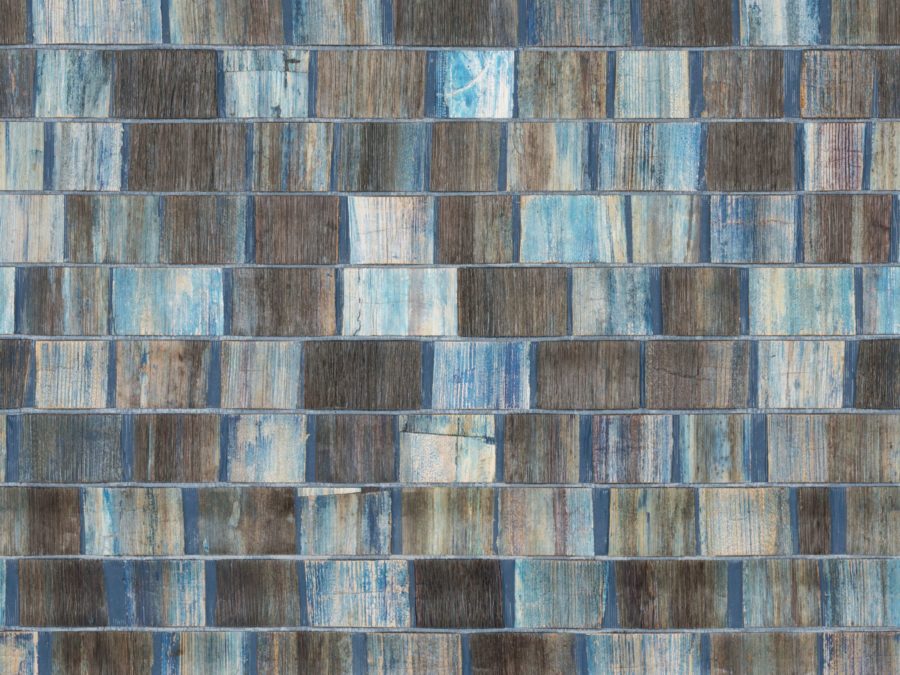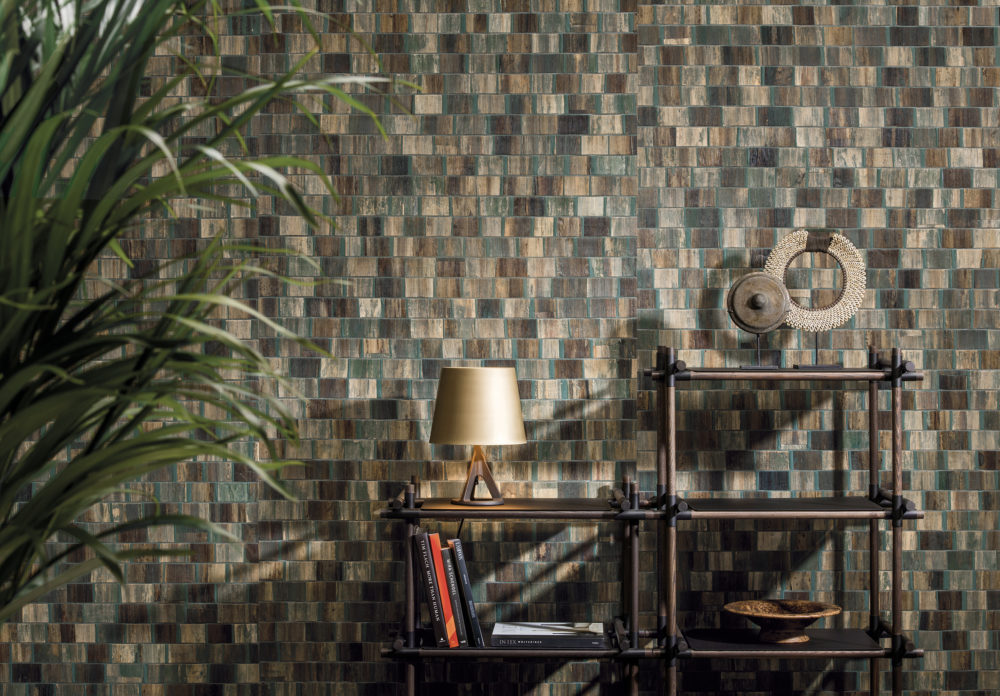 On the Fifth Day of Christmas…
My true love gave to me, a pair of "Sugar Bomb" sconces made of quartz crystal and obsidian brass by Christopher Boots via Jean de Merry.  How sweet is that? Warm light radiates through the cracks and crevices in these uncut crystals, magnifying their natural beauty. I have been imagining these in a glamorous powder room, but they would work in so many places!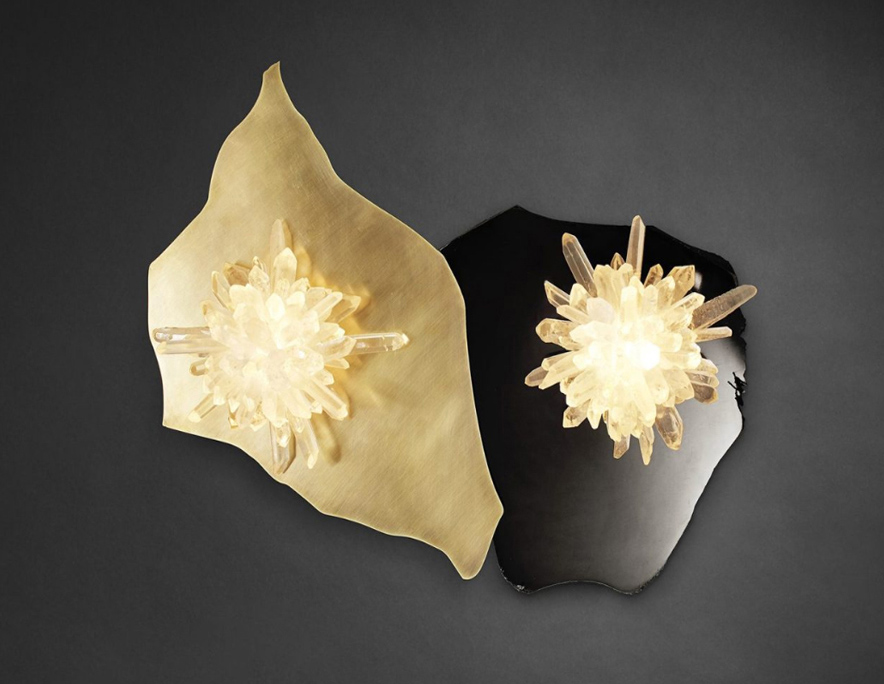 On the Sixth Day of Christmas…
My true love gave to me, a Fontana dining room table fabricated of glass and metal by Abner Henry. Love that "gold rush" glimmer and matte black finishes! This is the kind of design that makes me stop and linger for a while. The glass topper is perfect because it doesn't hide any of the impeccable styling and design of the three-part base, which is the focal point of the piece. 
Abner Henry is one of my go-to vendors not only for its innovative design and quality workmanship. Every piece of their furniture is crafted in the United States, they use sustainably harvested, North American hardwoods and like me, they are members of the Sustainable Furnishings Council.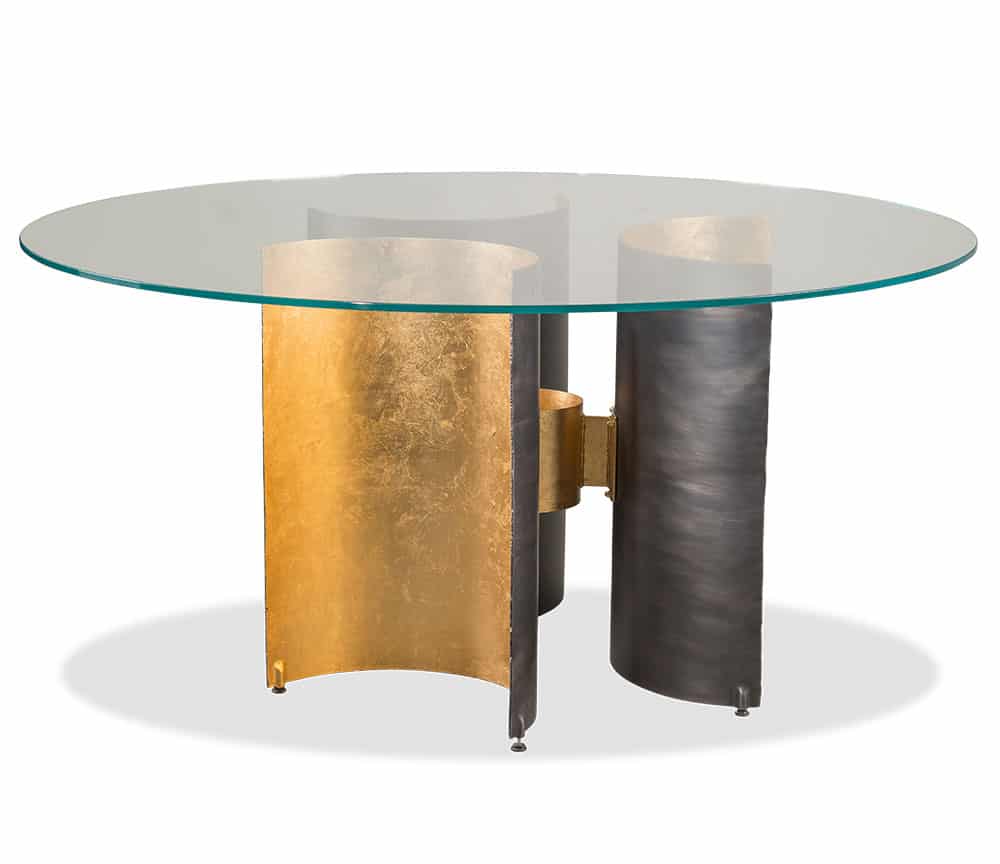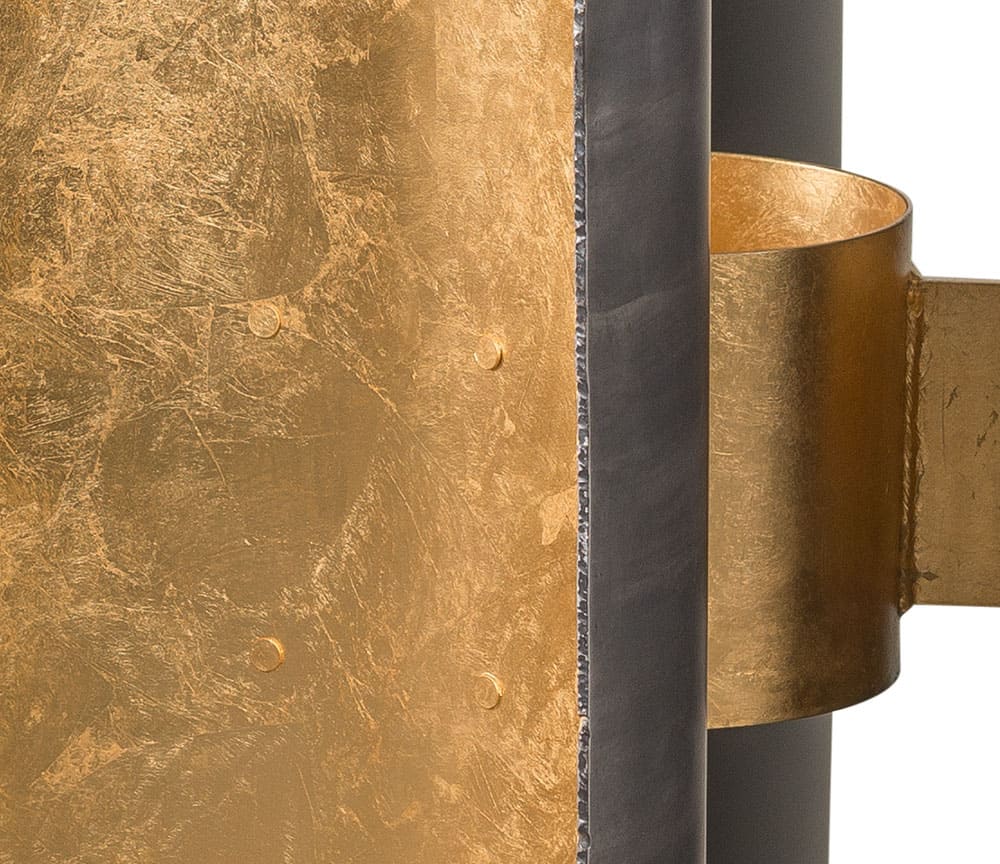 On the Seventh Day of Christmas…
My true love gave to me, a sexy Holly Hunt sofa. This is truly a "wow." The curve is designed to bring people together and promote great conversation. Plus, no matter what you're wearing, you'll look simply fabulous on that sofa. Green is nature's neutral.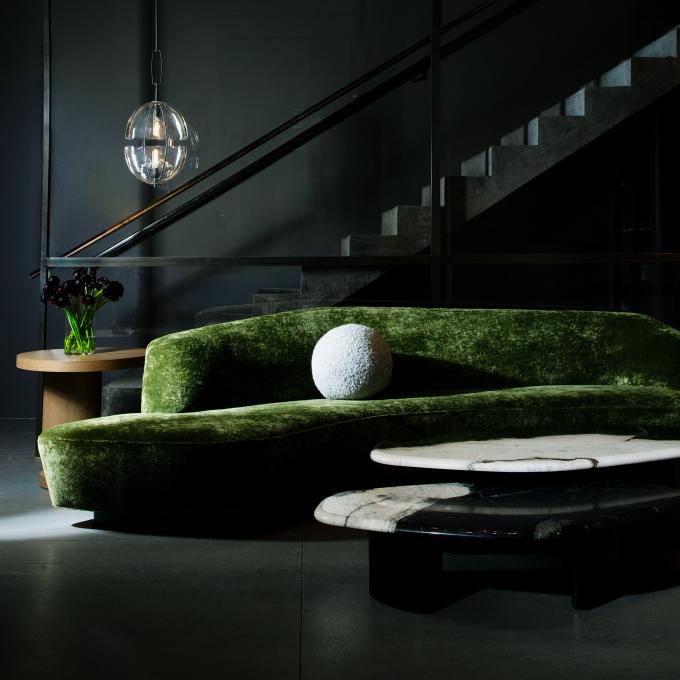 On the Eighth Day of Christmas…
My true love gave to me, a Dali-esque mirror from Christopher Guy. My first thought when I saw this? Sophistication.
Nearly three feet wide and 46 inches tall, this hand-carved mirror works as a single unit or as a pair, such as flanking the doorways above. They have an almost regal bearing.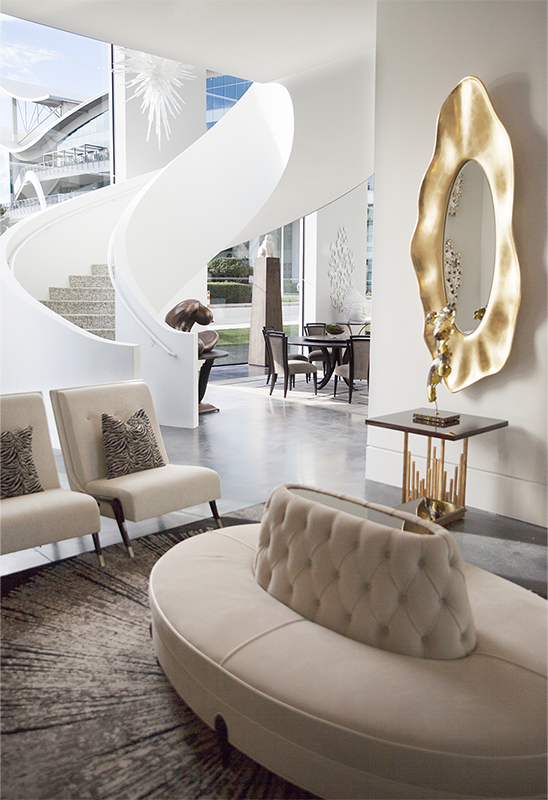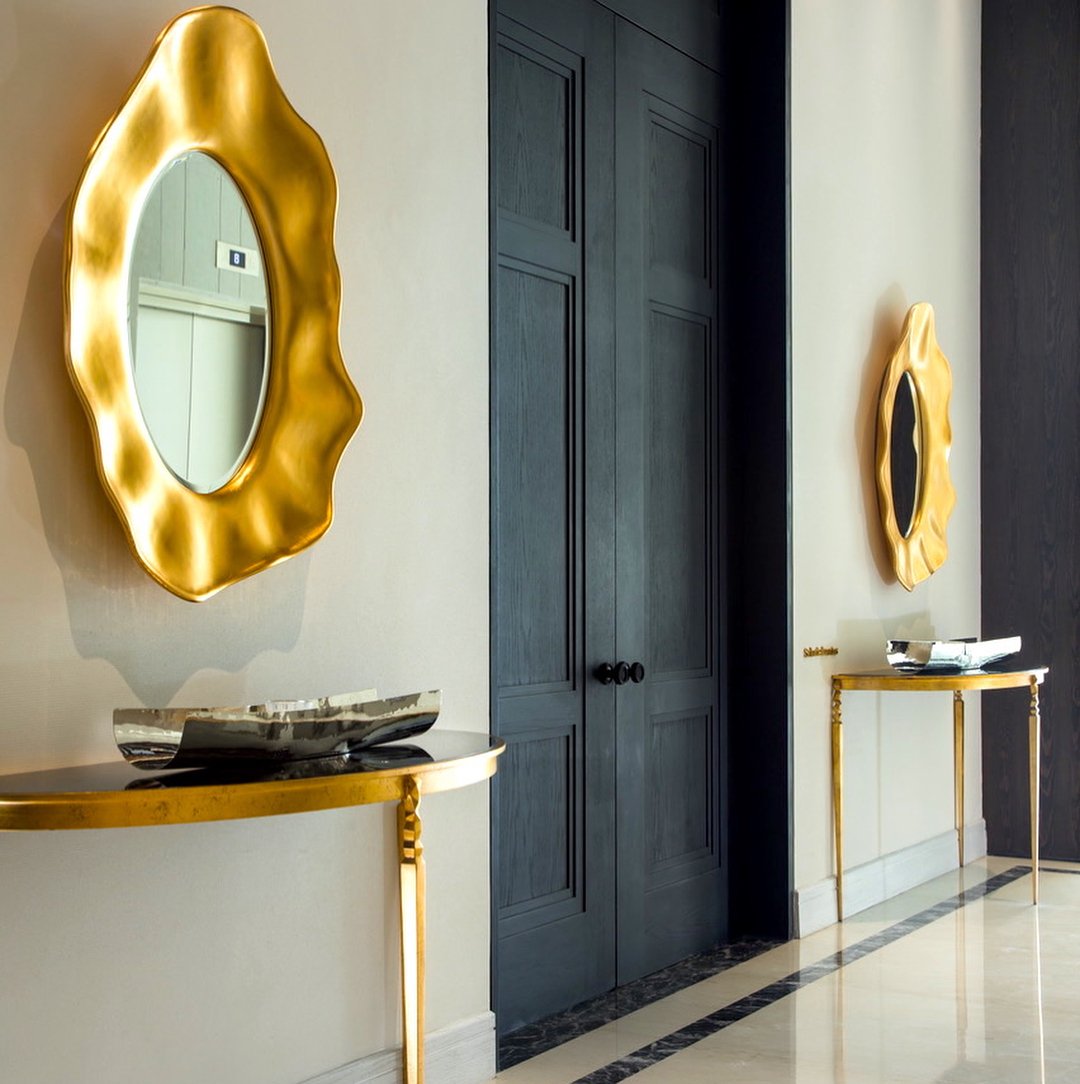 On the Ninth Day of Christmas…
My true love gave to me, a Tobiishi cocktail table by Fanny Haim. So shapely! Together or individually, these tables have a subtle Asian mystique. The name comes from the Japanese word for "stepping stone," which is appropriate: the tables come in three slightly different heights. You won't find one of these under everybody's Christmas tree!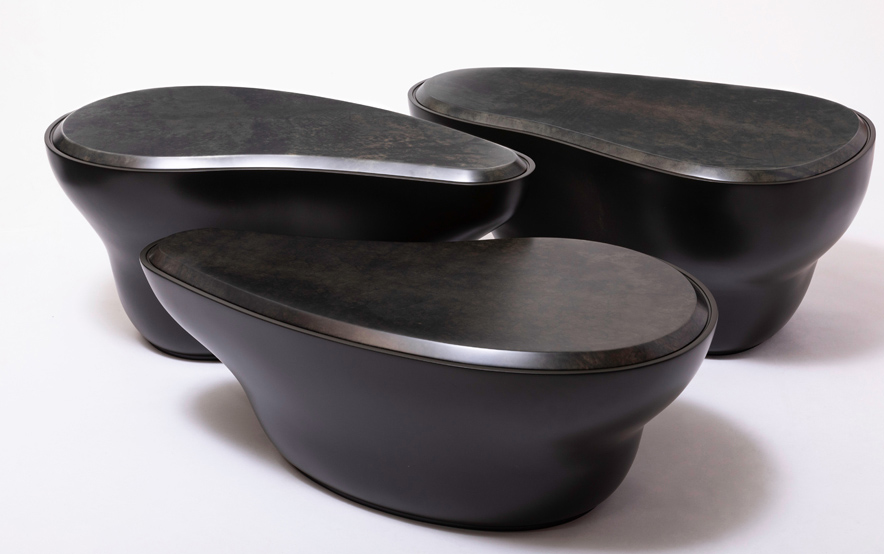 On the 10th Day of Christmas…
My true love gave to me a "Wandering Path" rug from Julie Dasher Rugs. It brings out the natural wanderlust in me, and oh those colors! The sample shown above was woven in 100 percent Tibetan wool. The workmanship is exquisite. Each strand is meticulously hand-knotted and hand-tufted, and I can order from 1,500 colors! I love working with Julie Dasher to create custom rugs for our clients' homes. The results are always outstanding and Julie's business practices are impressive, too. Her goal is to hire women weavers and purchase rugs directly from them, increasing their wages significantly. She supports GOODWEAVE International too, a nonprofit dedicated to ending illegal child labor in the rug-making industry. And Julie is another member of the Sustainable Furnishings Council, which promotes the use of eco-friendly materials and manufacturing processes.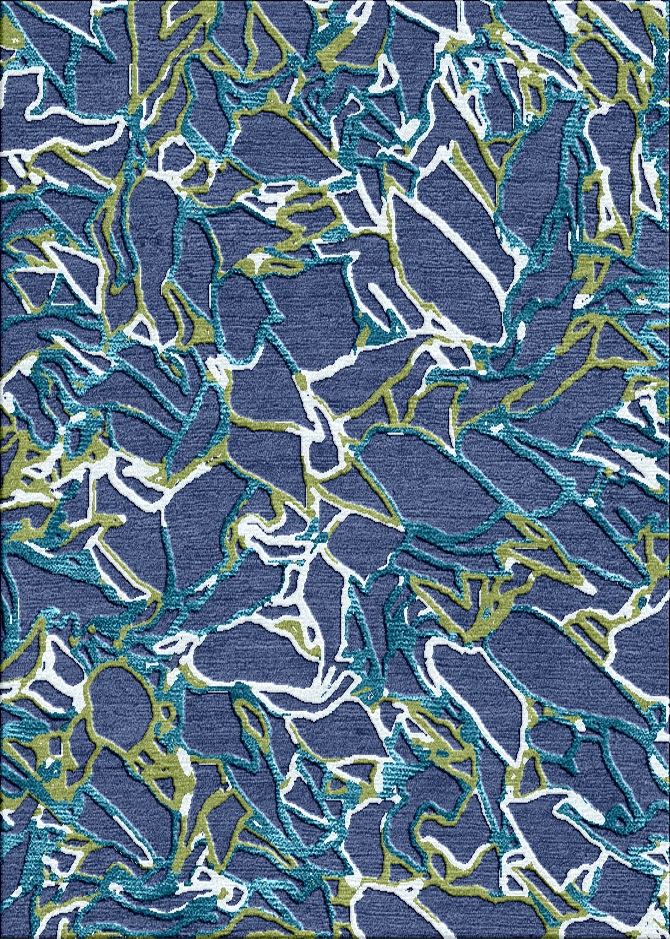 On the 11th Day of Christmas…
My true gave to me, a sumptuous slab of Botanic Green quartzite from Artistic Tile to use as an accent wall. That is truly a tribute to earth and all of its splendors. Imported from Brazil, this striking piece combines aquatic greens and hints of red. The colors are soothing while the cross-veining is lively.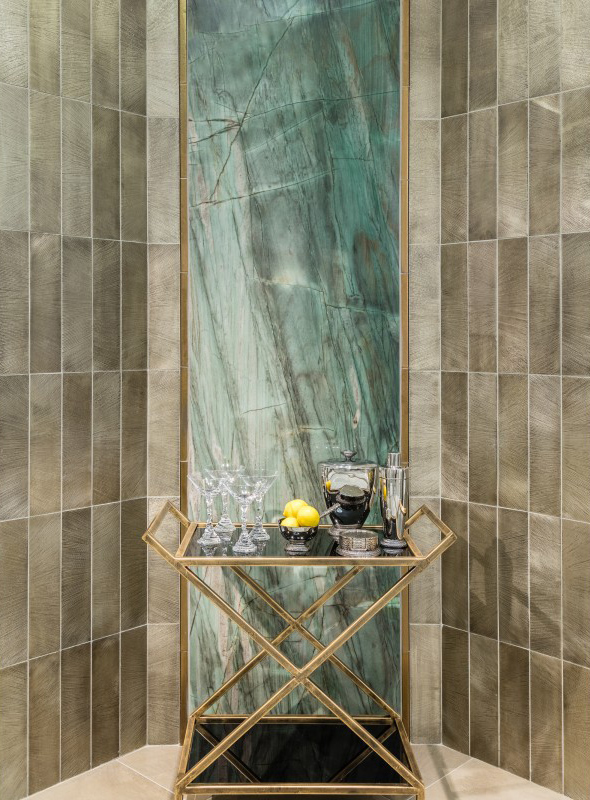 On the 12th Day of Christmas…
My true love gave to me, "Hidden in You" by Amy Donaldson.
Amy is one of my favorite artists. Her work is so passionate and vibrant, it really draws me in. What will you find hidden in you this coming year?