When designing rooms for their children, parents often want to create a simple design that will last until their kids are in high school. Although this is a practical and conscious decision, I have a different perspective on the matter. When designing children's rooms, my goal to provide a space in which they can be… well, children! Rather than speeding up the time that they're in, let's embrace their youth and their imagination and let that guide the design. Let's let our kids be young and playful for as long as possible!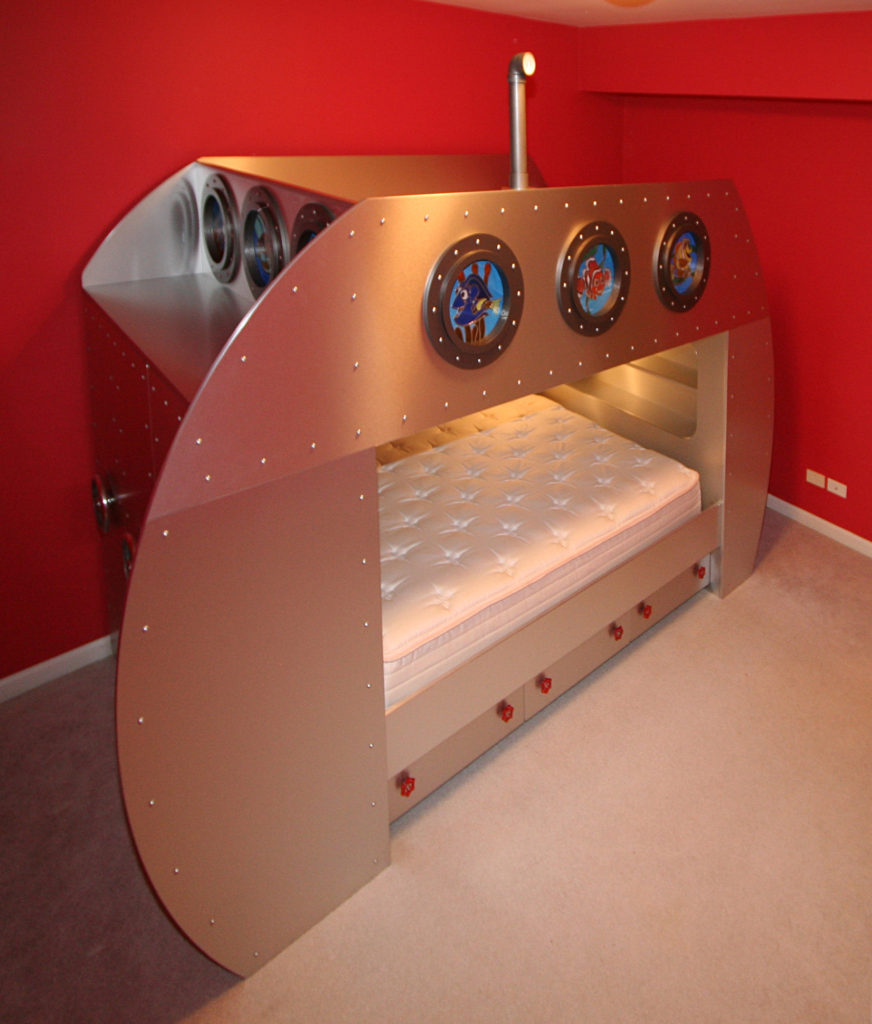 One of our amazing clients, a well-traveled family who continuously breathes different cultures into their home designs, asked up to capture an under the sea theme for their second son's bedroom. Naturally, we knew a submarine- a vessel for travel and for imagination- would be the only answer!
When designing in the city of Chicago, or any big city for that matter, you have to take advantage of the space that you have. For this room, we started with a loft bed design. With storage underneath and on either side, we created a sleeping area, reading nook, and play area all in one. We added lighting and a bookshelf for when the space would be used for reading, a ladder to get up top during adventures at sea, and completed the ship with a periscope that peered into the journey ahead.
Our clients agreed that their son deserved a room that was special to him, and they loved the fact that this room would also serve as a tool for learning. With their travel-inspired vision for the room, they're able to teach their son about other cultures while still having fun together as a family.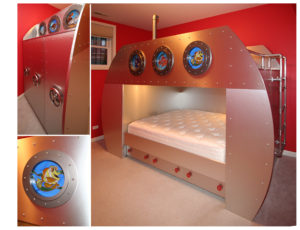 Custom furniture answers many questions in a space, and sometimes it's the best answer. Beyond the playfulness of a submarine bed, a custom item such as this can be the solution to space constraints and functionality just as this project was. By combining sleep, storage, and play, we came up with this functional concept that solved the issue of space while still making for good design.
In today's day and age, toys are designed to keep children busy, and often limit their imaginations. Without stimulating learning and play, children are missing out on time to be creative and pretend. This project allowed us to bring some fun back into a child's youth. This was truly a fun one! It challenged our team creatively, and it also let us get back to our own playful imaginations.
xoxo,
Michelle