Isn't it tough to take care of yourself? After a hard day at work, sometimes all I want is a quiet room at home away from everything so I can just sit and unwind or enjoy a private massage without heading out the door again. That's the beauty of an at-home wellness room. It's always there.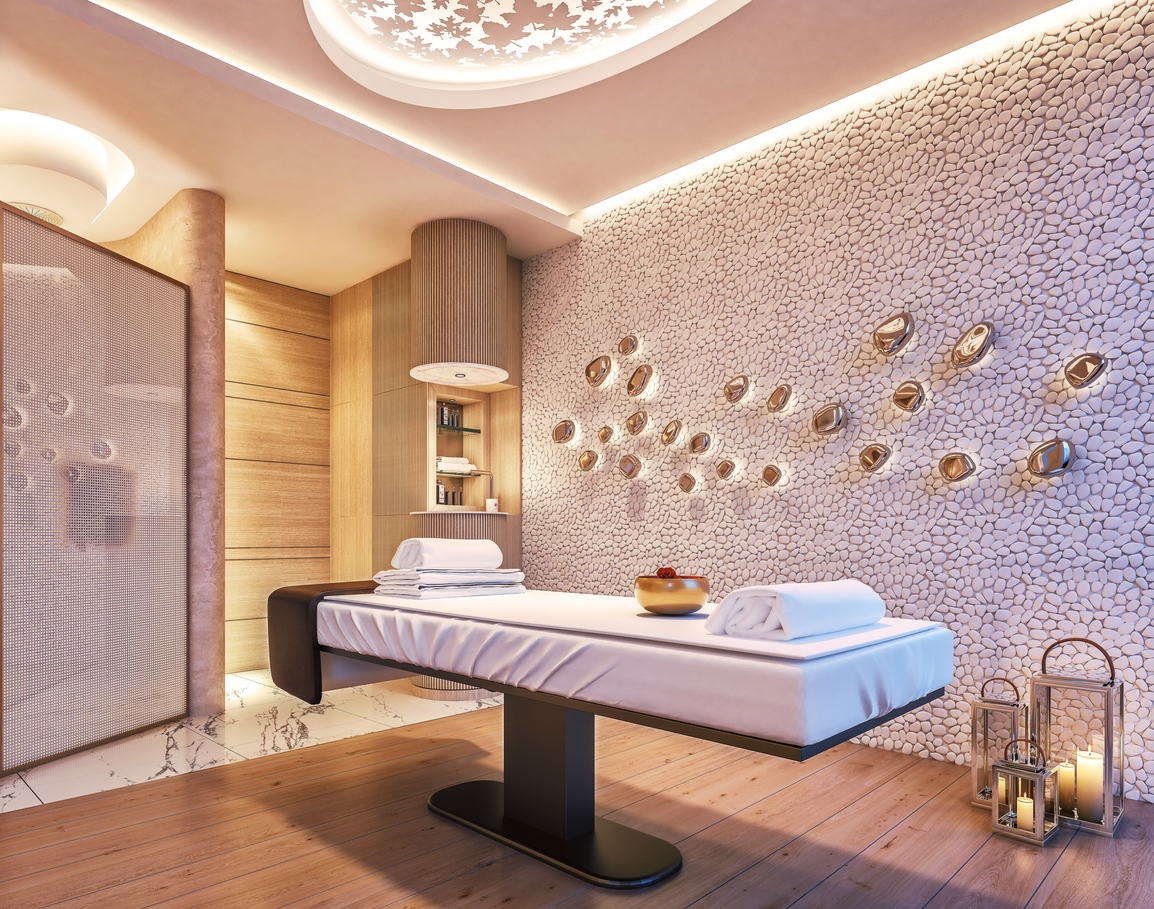 Make It Your Own
Wellness rooms mean something different to each of us, but they are almost always multi-purpose spaces. I always start this project by asking how my clients want to use their wellness room. Will it be a combination exercise/reading/meditation space? Do you want it to accommodate friends for an end-of-week chat and glass of wine or just you and your partner for some private time? Maybe you want to incorporate a sauna or a massage table. It's up to you. I can create whatever you want. Here are some earlier ideas I gathered for home gyms: Pumping Up Your Home Gym.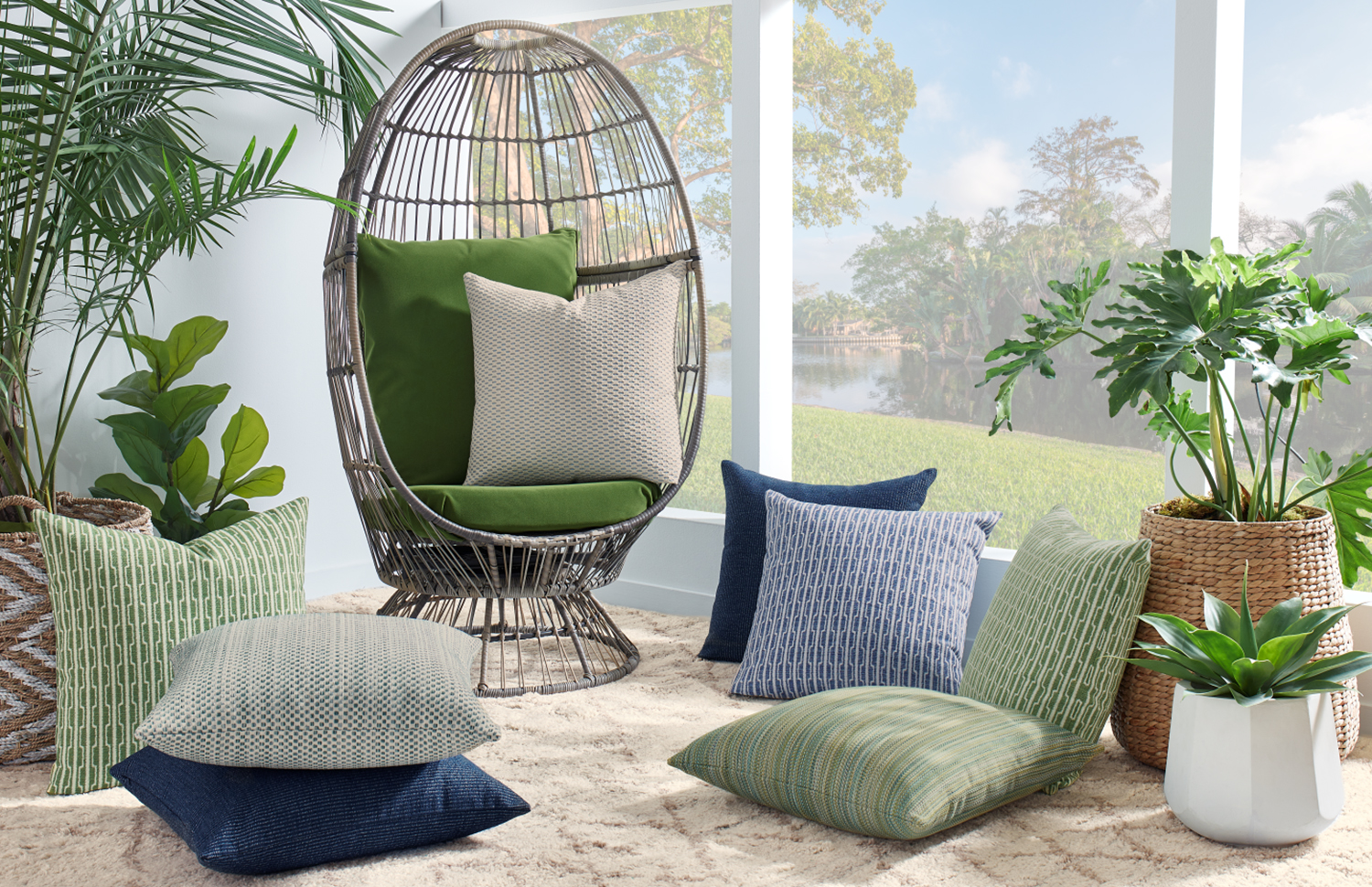 Take Wellness Outside!
I love the idea of having an outdoor or semi-outdoor wellness space such as this screened-in porch or a pergola. In fact, I will be sharing my ideas about that and much more at my next "50 Shades of Green" eco-friendly design event on Thursday, July 22 with Orren Pickell Building Group. I will be offering tips on how to create a luxurious backyard that will stretch your outdoor season from early spring to late fall, as well as discussing options such as a "wellness pergola," complete with privacy drapes, cushy pillows, yoga mats, lounge chairs or whatever fits your outdoor spirit!
Don't you love those big, plump pillows above? The colors are so organic and spa-like. I'm crazy about plants for indoor and outdoor wellness rooms, too. Healthline says that plants have been shown to help reduce stress and improve our outlook. Go green!
Treat Yourself to Zero Gravity
Wouldn't it be cool to experience zero gravity in your wellness room? The Perfect Chair PC-610 zero gravity recliner from Human Touch  may be the next best thing to a trip into space! No, it isn't really zero gravity, but it's designed to distribute your weight so comfortably that you won't feel any pressure points. The unusual reclining position, which positions your legs higher than your heart, was inspired by the "zero gravity" or neutral position used by NASA to support astronauts during their launch into space, according to Human Touch. Sounds ideal to me for chilling out in your home wellness room. This high-tech recliner is made with hand-carved walnut and upholstered in supple leather. It has a combination of memory foam and a proprietary fluid-cell seat cushion that distributes your body weight across the entire seating surface. Plus it offers heat therapy. I'm thinking that my husband and I might buy one for each other to celebrate our anniversary this year!
There's an eco-friendly element, too. As a member of the Sustainable Furnishings Council, I am thrilled that the chair frame is hand-built from solid, sustainably harvested parawood from plantation-raised rubber trees. That's not only good for our environment, but the wood has a dense grain that is strong and durable. Plus, many indigenous people depend on forestry jobs on rubber tree plantations to support their families. That a win-win-win!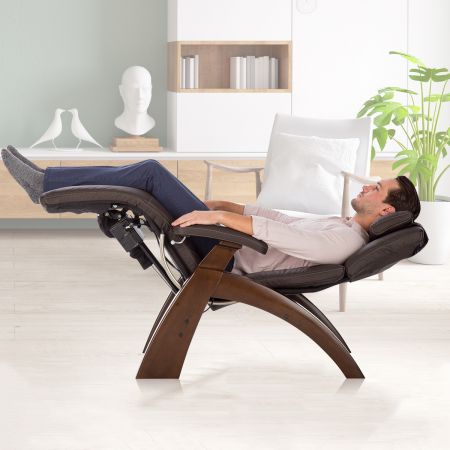 Turn Up the Heat
No more steam or "hot rocks." Infrared saunas are all the buzz for promoting relaxation, particularly because they operate at a lower temperature – between 120 and 140 degrees Fahrenheit compared to a traditional sauna, which is between 150 and 180 degrees. Wouldn't that be great after a tough day, an intense work out or a round of golf? I can just feel my mind, muscles and joints relaxing. Ahhhhh….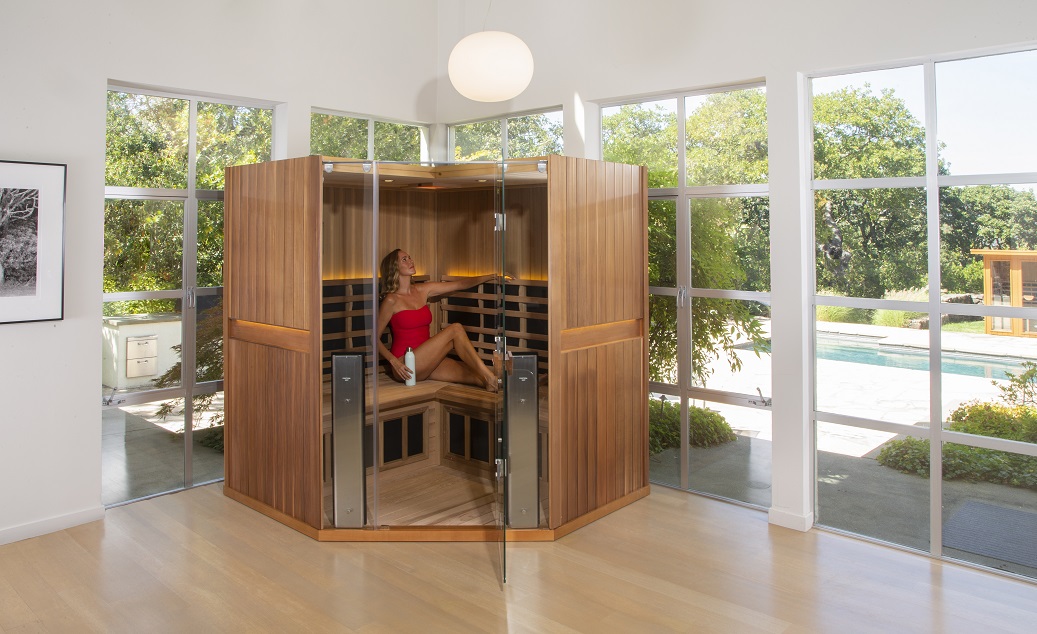 Consider a Salt Room
A salt room would be a fabulous experience in the privacy of your home. I can personally rave about the experience. Some of girlfriends and I visited a salt room spa and we enjoyed it so much that we went back for another visit! We all felt really great afterwards. There were salt walls, salt lamps and a thick layer of granulated salt on the floor, like sand. I laid on the floor and covered myself in salt. Ahh! All of us said our skin felt amazing afterwards. It was like having a luxurious spa skin treatment, and we were all dreaming about having our own salt rooms at home for private relaxation or fun get-togethers with each other. Check out that back-lighting in the photo above, but at home, we could do cove lighting and salt lamps, too. See below.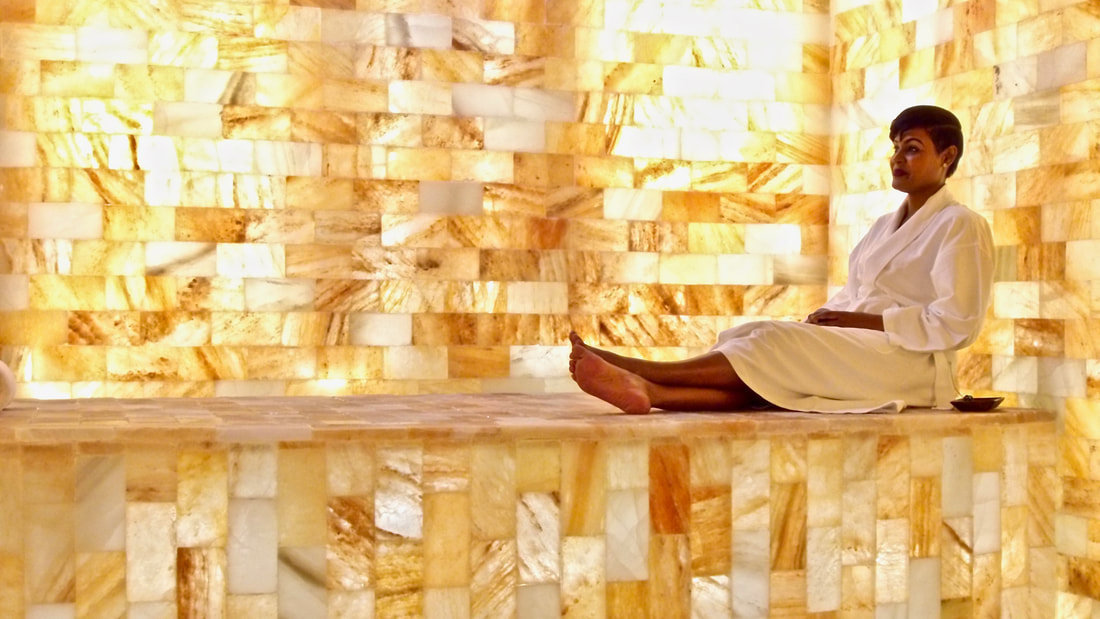 Add a Salt Lamp
Salt lamps are basically a light bulb placed inside a large chunk of salt, often pink Himalayan salt. The salt from that area is reported to be millions of years old and some people say it provides health benefits, though that hasn't been proven so far. I like these lamps because they look organic and cast a pretty pink light in a room!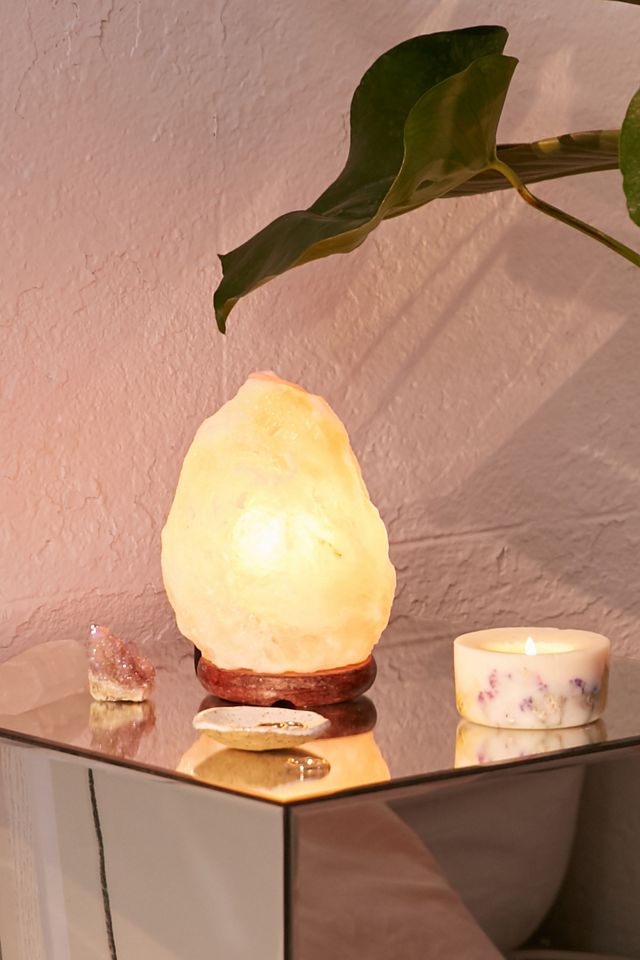 Choose Eco-Friendly Cork Flooring
Here is another way to make your home wellness room eco-friendly. Cork flooring is not only durable and attractive, it is a sustainable, renewable, biodegradable resource. That makes me happy.
Cork is harvested from the bark of the cork oak, but the trees are not harmed during that process. Some cork forests have been harvested for a thousand years. I think that's amazing! Cork is good for us, too. It is naturally hypo-allergenic, anti-microbial and anti-fungal. It feels warm underfoot because of its high insulation factor and it only needs routine damp-mopping with water. All of that makes cork a great choice for a wellness room floor. Duro-Design manufactures this flooring in 88 colors and six patterns, which gives us a lot to work with.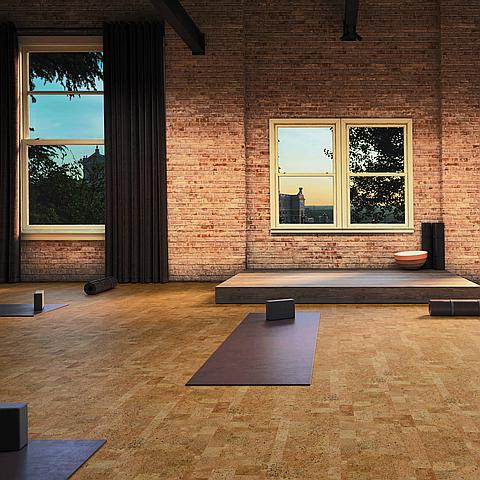 Incorporate Nature
If a few potted plants can improve your mental and physical health, why not a wall of plants? No, you don't have to go full-wall. Smaller wall panels like this one, above, can be very effective. I'm a big fan succulents. They are low-maintenance and come in an amazing assortment of colors, shapes and sizes. Note to self: aloe and snake plants are especially good at removing toxins and humidifying the air, which is so appropriate for a wellness room!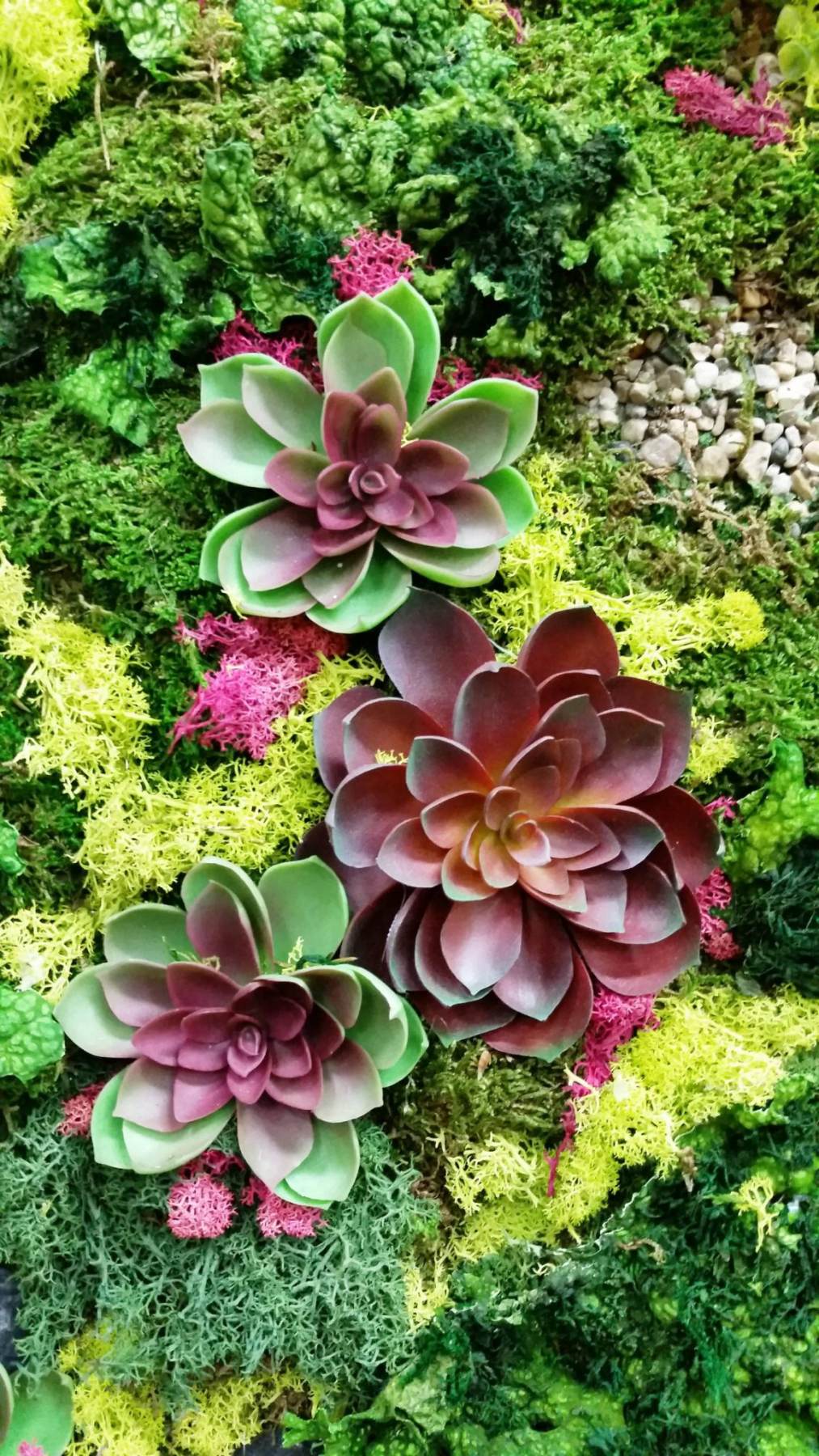 Stimulate Your Senses
A great wellness room should appeal to all of your senses, including your sense of smell. Scatter around a few candles and you will not only be surrounded by a relaxing scent, but warm, twinkling lights as well. It's a two-fer! Keep some healthy snacks and cold beverages on hand in a mini-fridge too, to satisfy your sense of taste. Water is often the best thirst-quencher, but I like a bottle of wine in my mini-fridge too for evenings in the wellness room with my girlfriends, my husband or just myself. Check out the spa-blue, retro option from SMEG below and the under-counter version from Subzero-Wolf.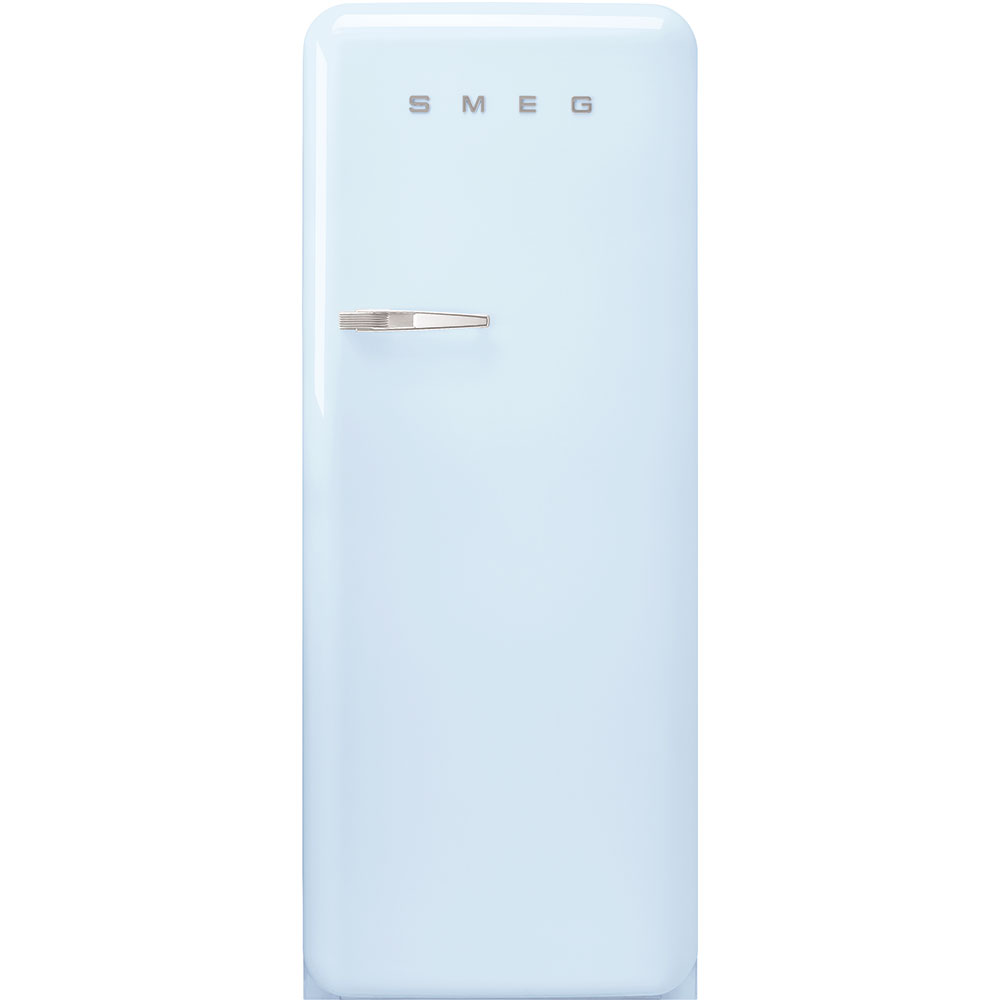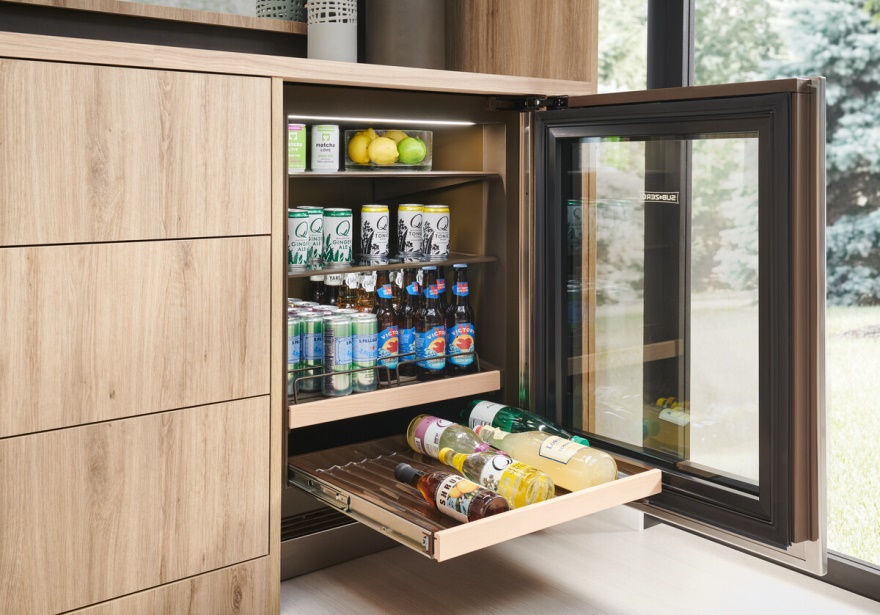 How about You?
If you're ready to add a wellness room to your home, we can connect via email, phone, video call or in person.